Google Earth
(redirected from Earth Viewer)
Google Earth
A 3D mapping program from Google that covers the entire globe from satellite images. Requiring a download for Windows, Mac and Linux desktops, a street address can be searched, and the views can be zoomed down to the individual building all the way up to a satellite's view of the globe. Google Earth can be used to view points of interest as well as obtain driving directions between two locations. See Google Maps, Google Maps and Google.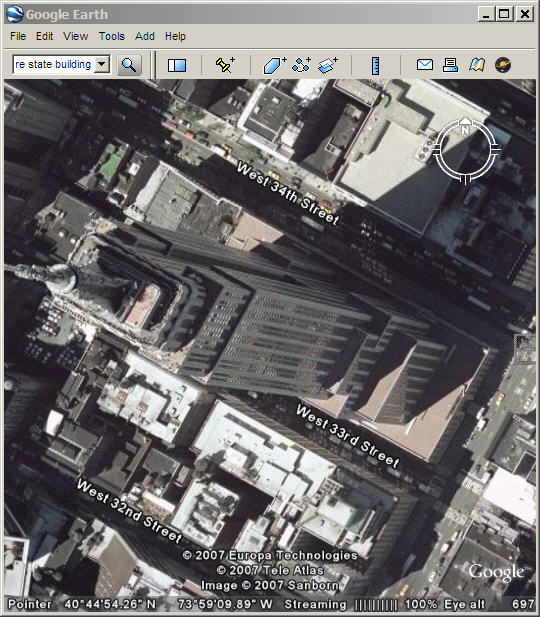 The Empire State Building
From a satellite, tall buildings have a 3D appearance in Google Earth. New York's Empire State Building was retrieved by entering only the name of the building.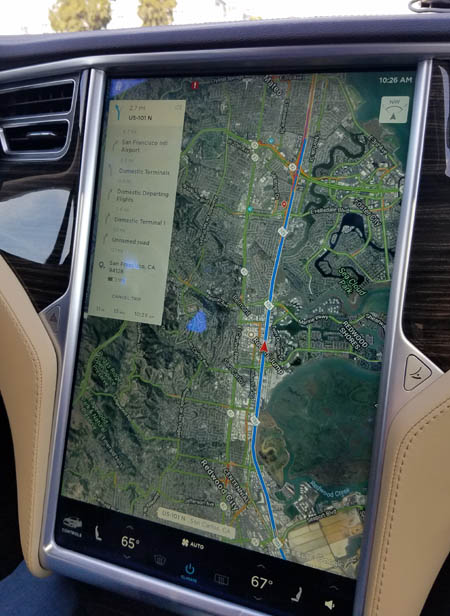 Google Earth in a Tesla
The Tesla's huge screen is used for many functions including Google's satellite views of the earth.