Eureka
Also found in:
Dictionary
,
Thesaurus
,
Acronyms
,
Idioms
,
Wikipedia
.
Eureka
Eureka
(yo͞orēˈkə)
, port city (2020 pop. 26,512), seat of Humboldt co., NW Calif., on Humboldt Bay; inc. 1856. Lumbering, fishing, tourism, and dairying are all important to its economy. A 40-acre (16-hectare) redwood park is in the city, and to the southeast is the Headwaters Forest, the largest remaining stand of virgin redwoods. In Eureka is the College of the Redwoods; Humboldt State Univ. is nearby.
The Columbia Electronic Encyclopedia™ Copyright © 2022, Columbia University Press. Licensed from Columbia University Press. All rights reserved.
Eureka
[

yə′rē·kə

]

(astronomy)

An asteroid orbiting near the following Lagrangian point of the planet Mars, located on Mars's orbit, 60° behind the planet; the first Trojan asteroid of the sun-Mars system to be discovered, in 1990.

McGraw-Hill Dictionary of Scientific & Technical Terms, 6E, Copyright © 2003 by The McGraw-Hill Companies, Inc.
Eureka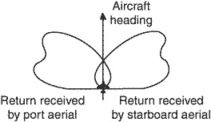 A responder beacon on the ground normally used in conjunction with an airborne Rebecca system for providing distance measurement. It operates over a frequency band of 196 to 240 MHz. Directional aerials mounted on either side of the aircraft receive the signals. Returns from the port are received more strongly by the port aerial, and vice versa. Signals from straight ahead are received with equal strength. This is reflected on the cathode-ray tube (CRT) indicator.
An Illustrated Dictionary of Aviation Copyright © 2005 by The McGraw-Hill Companies, Inc. All rights reserved
Eureka
A European technological development programme.
This article is provided by FOLDOC - Free Online Dictionary of Computing (foldoc.org)