Flue lining
Flue lining
Fire clay or terra-cotta pipe, either round or square, usually in 2-foot lengths of varying size, used for the inner lining of chimneys.
Illustrated Dictionary of Architecture Copyright © 2012, 2002, 1998 by The McGraw-Hill Companies, Inc. All rights reserved
flue lining, chimney lining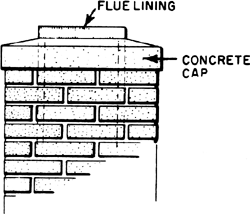 In a chimney flue, a lining consisting of special heat-resistant firebrick or other fireclay units, heat-resistant glass units, or special concrete block; used to prevent fire, smoke, and gases in the flue from spreading to surroundings.
McGraw-Hill Dictionary of Architecture and Construction. Copyright © 2003 by McGraw-Hill Companies, Inc.