Frame construction
Frame construction
Any type of construction in which the building is supported mainly by a frame, and not mainly by load-bearing walls. Balloon-framed lumber houses, steel-framed buildings, and reinforced concrete frame buildings all belong in this category.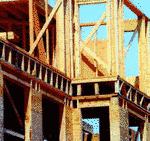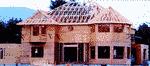 Illustrated Dictionary of Architecture Copyright © 2012, 2002, 1998 by The McGraw-Hill Companies, Inc. All rights reserved
frame construction
McGraw-Hill Dictionary of Architecture and Construction. Copyright © 2003 by McGraw-Hill Companies, Inc.