garden
(redirected from Gardeners)
Also found in:
Dictionary
,
Thesaurus
,
Legal
.
garden
garden,
land set aside for the cultivation of flowers, herbs, vegetables, or small fruits, for either utility or ornament. Gardens range in size from window boxes and small dooryard plots to the public
botanical garden
and commercial truck garden (see
truck farming
). Garden types are also widely varied: a garden may be devoted entirely to one kind of plant—e.g., cactuses, aquatic plants, alpine plants (see
rock garden
), or herbs—or may combine many types of plants to achieve maximum beauty and productivity.
Landscape and Ornamental Gardening
In landscape gardening an overall aesthetic effect is sought, usually to enhance dwellings, public buildings, and monuments and to integrate and beautify parks, playgrounds, and fairgrounds. Formal landscaping involves artificial modifications of the terrain and emphasizes balanced plantings and geometrical design; the naturalistic style incorporates plantings with the natural scenery.
Ornamental gardening and landscape gardening are ancient arts. The Egyptians built formal walled gardens, and the Mesopotamians constructed private parks and terraced gardens—usually on artificial mounds or supported by columns, as the Hanging Gardens of Babylon. The Persians were especially skilled in using water for decorative effects; the Moors carried Middle Eastern styles to Spain. In the East the planting of sacred groves was spread by the Buddhists from India to China and set a style there for naturalistic gardens, in which the beauty of the natural scenery was accentuated by distributing plants so as to allow them free growth and set off their colors and fragrances to best advantage. The Japanese adopted this principle and elaborated it into a distinct style of highly disciplined arrangements of plants and their settings with the object of achieving subtle beauty based on economy and simplicity. The Japanese art of bonsai gave rise to the unique miniature gardens and dish gardens.
In Europe landscape gardening was highly developed under the Roman Empire; formal gardens, often terraced and adorned with statuary and fountains, were designed by architects. The Crusaders brought back from the East new gardening techniques that gave great impetus to horticulture in Western Europe. During the Renaissance the classical style was revived in Italy; the Italian gardens, planned by leading artists, sometimes went to extremes of formality and decor, among them those employing elaborate waterworks displays (see fountain). The Italian style was widely imitated. In Spain the Italian influence was modified by Moorish features. In turn, the Spaniards and the Portuguese introduced their ideas in the Americas, where these techniques were combined with the already well-developed Aztec and Inca traditions. The Dutch, famous for the development of the nursery, were noted also for their topiary work, an art practiced earlier by the Romans. France became the leader in formal landscaping; the work of André Le Nôtre is exemplified in the gardens of Versailles. In the 18th cent. England inaugurated a revival of the naturalistic trend under such leaders as William Kent, Capability Brown, and Humphrey Repton.
The 19th cent. brought a partial reversion to formal landscaping and an interest in horticulture as well as in design. American landscape artists generally followed the example of the English masters. Landscaping, especially of public parks and buildings, was stimulated by the work of A. J. Downing, Calvert Vaux, and F. L. Olmsted and his son. Today landscape gardening stresses practical as well as aesthetic design, selecting from a wealth of gardening traditions and emphasizing casual, naturalistic effects.
Vegetable Gardening
Vegetable, herb, and fruit growing (see orchard and vineyard) have become more the province of large-scale agriculture as advanced marketing techniques have threatened the family farm. Home vegetable gardening provided a major source of food during the emergency conditions of both world wars, however, and has been a popular hobby ever since.
See also garden city.
Bibliography
See E. Hyams, A History of Gardens and Gardening (1971); D. Wyman, Wyman's Gardening Encyclopedia (new exp. 2d ed. 1986); P. Thompson, Creative Propagation: A Grower's Guide (1989); F. G. Barth Insects and Flowers: The Biology of a Partnership (1991); C. T. Erler, The Garden Problem Solver (1994); J. E. Ingels, Ornamental Horticulture (1994); B. J. Barton, Gardening by Mail (5th ed. 1997); E. Clarke, Three Seasons of Summer: Gardening with Annuals and Biennials (1999); G. Rice, Discovering Annuals (1999); S. Harris, Planting Paradise: Cultivating the Garden, 1501–1900 (2011); M. and V. Vercelloni, Inventing the Garden (2011).
The Columbia Electronic Encyclopedia™ Copyright © 2022, Columbia University Press. Licensed from Columbia University Press. All rights reserved.
Garden
A piece of ground, open or enclosed, appropriated to plants, trees, shrubs, or other landscape features.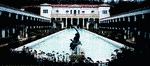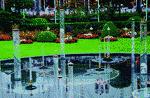 Illustrated Dictionary of Architecture Copyright © 2012, 2002, 1998 by The McGraw-Hill Companies, Inc. All rights reserved
What does it mean when you dream about a garden?
A beautiful garden in glorious bloom is said to represent the psyche and the growth of the soul; the transition from earthly realms to heavenly planes, and peace and harmony. A sparse, weed-infested garden suggests that the spiritual needs of the dreamer should be tended.
The Dream Encyclopedia, Second Edition © 2009 Visible Ink Press®. All rights reserved.
garden
A plot of ground used principally for growing vegetables, fruits, or flowering and/or ornamental plants.
McGraw-Hill Dictionary of Architecture and Construction. Copyright © 2003 by McGraw-Hill Companies, Inc.
garden
1.
Brit
a. an area of land, usually planted with grass, trees, flowerbeds, etc., adjoining a house
b. (as modifier): a garden chair
2.
a. an area of land used for the cultivation of ornamental plants, herbs, fruit, vegetables, trees, etc.
b. (as modifier): garden tools
3. such an area of land that is open to the public, sometimes part of a park
www.garden.org
www.gardenadvice.co.uk
www.uk.gardenweb.com
www.ngs.org.uk
www.greenfingers.com
www.bbc.co.uk/gardening
www.abc.net.au/gardening
www.bestgardening.co.nz/bgc/default.htm
www.canadiangardening.com/home.shtml
www.global-garden.com.au
Collins Discovery Encyclopedia, 1st edition © HarperCollins Publishers 2005
Garden
(dreams)

It may be a symbol of lost innocence or youth. Folklore tells us that dreaming of beautiful gardens is symbolic of great happiness and love. If the garden is wild, it means that you may have difficulties but with some care and attention you are capable of overcoming them.

Bedside Dream Dictionary by Silvana Amar Copyright © 2007 by Skyhorse Publishing, Inc.