Hip Joint
Also found in:
Dictionary
,
Thesaurus
,
Medical
,
Legal
,
Financial
,
Wikipedia
.
hip joint
[

′hip 'jȯint

]

(civil engineering)

The junction of an inclined head post and the top chord of a truss. Also known as hip.
Hip Joint
the spheroidal articulation between the acetabulum of the pelvis and the head of the femur. The hip joint moves around three mutually perpendicular axes. It flexes and extends in a range of 130°, adducts and abducts in a range of 70°, and rotates inwardly and outwardly in a range of 45°. The hip joint is surrounded by an articular bursa and by ligaments. Within the joint, the ligament of the head of the femur extends to the acetabulum. Blood is supplied by branches of the femoral and internal iliac arteries. The joint is innervated by branches of the femoral, obturator, and sciatic nerves.
Diseases of the hip joint include congenital dislocation of the femur, deforming arthrosis, and such inflammations as coxitis. Injuries to the hip joint may be associated with dislocation and with fractures of the acetabulum, the head of the femur, or the neck of the femur.
hip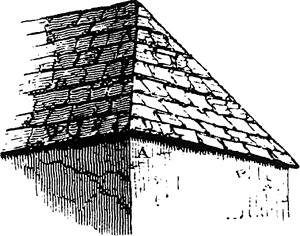 1. The external angle at the junction of two sloping roofs or sides of a roof.
2. The rafter at the angle where two sloping roofs or sides of roofs meet.
3. The joint of a bridge truss where the top chord meets the inclined end post.