IP PBX
Also found in:
Dictionary
,
Financial
,
Wikipedia
.
IP PBX
(Internet Protocol Private Branch eXchange) A telephone switch that supports both IP-based (VoIP) and PSTN calls. If IP phones are used within a company that continues to use PSTN landlines, the PBX converts packet-switched IP calls to circuit-switched TDM calls for the telco and vice versa. IP PBXs also support traditional analog and digital telephones, allowing enterprises to migrate to an all-IP telephony environment. See IP telephony and PBX.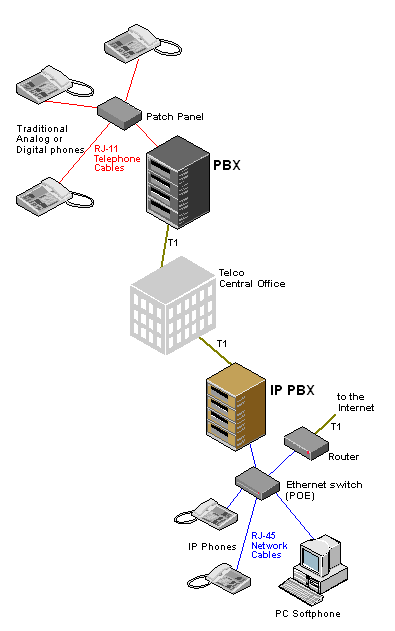 IP PBXs and TDM PBXs
This illustration contrasts a traditional PBX with an IP PBX that supports only IP phones. Most IP PBXs also support legacy telephones.