Invitation to bid
Also found in:
Acronyms
.
Invitation to bid
A portion of the bidding requirements soliciting bids for a privately financed construction project.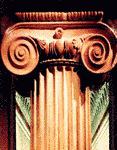 Illustrated Dictionary of Architecture Copyright © 2012, 2002, 1998 by The McGraw-Hill Companies, Inc. All rights reserved
invitation to bid
That portion of the
bidding documents
which solicits bids for a construction project. Also called an invitation to tender.
McGraw-Hill Dictionary of Architecture and Construction. Copyright © 2003 by McGraw-Hill Companies, Inc.