Isozaki, Arata
Isozaki, Arata
(ärä`tä ē'sōzä`kē)

, 1931–, Japanese architect, b. Oita. One of his nation's most important contemporary architects, he has an international reputation and has designed notable buildings in Asia, Europe, and the United States. He worked for Kenzo TangeTange, Kenzo
, 1913–2005, Japanese architect. A graduate of the Univ. of Tokyo, he later taught there and at several American universities. The Hiroshima Peace Center (1949), for which Tange designed three buildings, won him international fame.
.....

Click the link for more information.

(1954–63) before opening his own firm in 1963. While he has no particular style, Isozaki's works combine a traditional Japanese sensibility with Western postmodernismpostmodernism,
term used to designate a multitude of trends—in the arts, philosophy, religion, technology, and many other areas—that come after and deviate from the many 20th-cent. movements that constituted modernism.
.....

Click the link for more information.

, wittily employing complex asymmetrical forms, innovatively juxtaposed materials, eclectic formal borrowings from past styles, and technologically sophisticated details. Among his more than 100 buildings are the Oita Prefectural Library, Oita, Japan (1966); the Museum of Contemporary Art, Los Angeles (1986); the New Tokyo City Hall (1986); Team Disney, Orlando, Fla. (1990); the Kyoto Concert Hall (1995); and the Center of Science and Industry, Columbus, Ohio (1999). Isozaki is based in Okinawa, Japan, with offices in China, Italy, and Spain. In 2019 he was awarded the Pritzker PrizePritzker Prize,
officially The Pritzker Architecture Prize
, award for excellence in architecture, given annually since 1979. Largely modeled on the Nobel Prize, it is the premier architectural award in the United States and is named for the family that founded the
.....

Click the link for more information.

.
Bibliography
See P. Drew, The Architecture of Arata Isozaki (1982); D. B. Stewart and H. Yatsuka, Arata Isozaki: Architecture 1960–1990 (1991).
The Columbia Electronic Encyclopedia™ Copyright © 2013, Columbia University Press. Licensed from Columbia University Press. All rights reserved.
www.cc.columbia.edu/cu/cup/
Isozaki, Arata
(1931–)

Japanese architect who synthesized western and Japanese themes, concentrating on the clarity of geometry and pure forms as in the Gumma Prefecture Museum of Fine Arts, Takasiki, Japan (1974). His recent works include the Museum of Contemporary Art, Los Angeles, CA, (1981), and Team Disney Headquarters (illus.), Buena Vista, FL. (1990).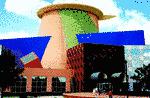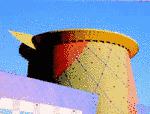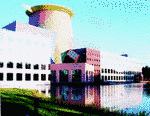 Illustrated Dictionary of Architecture Copyright © 2012, 2002, 1998 by The McGraw-Hill Companies, Inc. All rights reserved