digital billboard
(redirected from LED billboard)
digital billboard
A large electronic display system. Using LEDs, digital billboards increasingly replace static electronic and printed signs, which require replacement or manual effort to change. Entirely computer controlled, digital billboards can display images, video and animation. They can also entirely change their message, promoting goods and services for several advertisers from the same display system. See LED.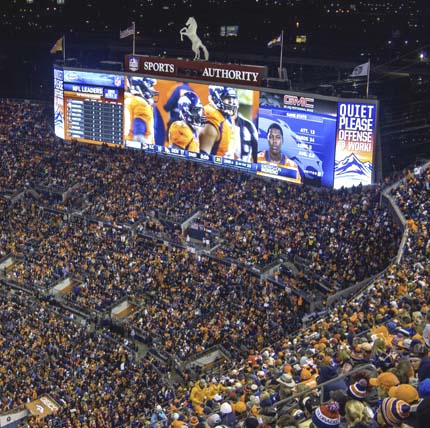 More Than 200 Feet Across
Daktronics is the world's leader in electronic signage, and this 40x220-foot LED display at Sports Authority Field for the Denver Broncos has 952 lines of LED resolution. (Image courtesy of Daktronics, www.daktronics.com)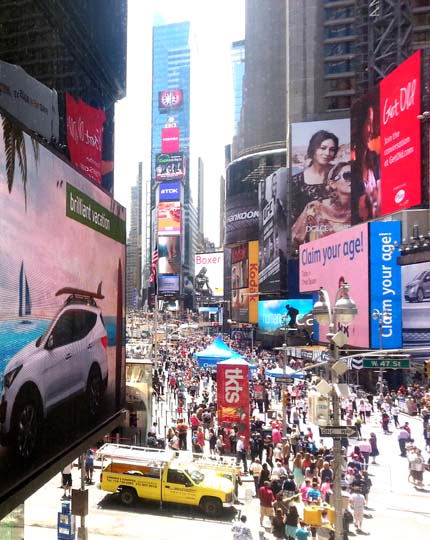 Times Square Spectaculars
Lit by huge LED signs that span 40 to 80 feet and rent for hundreds of thousands of dollars per month, Times Square "Spectaculars" are dazzling. The pixel diameters range from 16 to 25mm.