Ad-aware
(redirected from Lavasoft Ad-Aware)
Ad-aware
Popular antivirus software from adaware, Montreal, Quebec (www.adaware.com) that detects unwanted software in a user's computer including spyware, Trojans and popups. See also adware.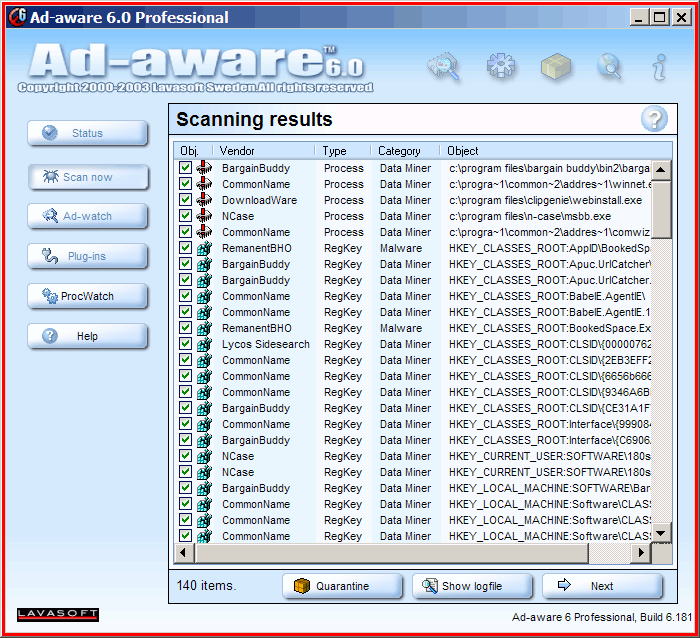 An Ad-aware Scan
A whole bunch of spyware programs have been digging around in this computer; witness the results of this Ad-aware scan.
Copyright © 1981-2019 by The Computer Language Company Inc. All Rights reserved. THIS DEFINITION IS FOR PERSONAL USE ONLY. All other reproduction is strictly prohibited without permission from the publisher.