lifecasting
(redirected from Lifecast)
lifecasting
Streaming live video from a wearable camera to a website. Over the years, numerous types and sizes of cameras, computers and wireless systems were stitched together to create wearable cameras; however, today's lifecasters use small, dedicated lifecasting cameras to log activities. Also called "livecasting," "lifelogging," "lifeblogging," "glogging" (cyborg logging), "personal casting" and "mobile blogging" (see moblogging), there are tens of thousands of lifecasters worldwide.

Steve Mann - The First Lifecaster
In the late 1970s, Steve Mann was the first person to transmit his daily view of the world in real time to the Internet. Later, as a professor in the Department of Electrical and Computer Engineering at the University of Toronto, Mann was instrumental in creating the predominant site for "glogger streaming" and developing wearable cameras (for more information, visit www.eyetap.org). See sousveillance and Webcam.



Left: 1980 - Right: Late 1990s
In 1980, with an Apple II in a backpack, a video camera on his helmet and using his own radio protocol, Steve Mann lifecasted wherever he could install his wireless base stations to gain access to the Internet. Some 20 years later, he wore an eyeglass camera connected to a computer embedded in the fabric of his undershirt, both of which he invented. His left hand holds a remote control. (Images courtesy of Steve Mann.)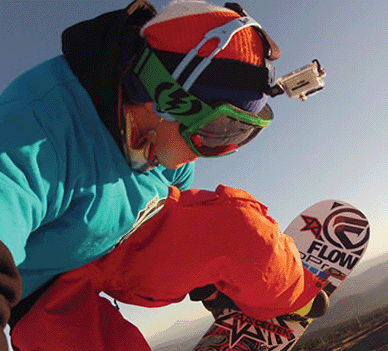 A Whole Lot Smaller
Point-of-view (POV) cameras have come a long way from the Apple II on Steve Mann's back. This small GoPro camcorder takes HD videos and can be attached to the body via several mounting accessories. (Image courtesy of Woodman Labs, Inc., www.gopro.com)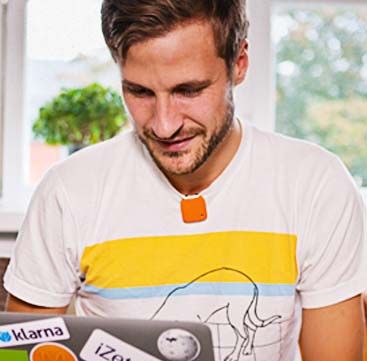 Smaller Yet
In 2013, Memoto introduced a tiny shirt camera (orange square) that stores up to 4,000 pictures over a two-day period on a single battery charge. (Image courtesy of Memoto AB, www.memoto.com)