Ludwig Mies van der Rohe
Also found in:
Dictionary
,
Thesaurus
,
Wikipedia
.
Ludwig Mies van der Rohe
Maria Ludwig Michael Mies
Birthday
Birthplace
Aachen, Kingdom of Prussia, German Empire
Died
Nationality
German (1886–1944), American (1944–1969)
Mies van der Rohe, Ludwig
(lo͞ot`vĭkh mē`ĕs vän dĕr rō`ə)

, 1886–1969, German-American architect. A pioneer of modern architecture and one of its most influential figures, he is famous for his minimalist architectural dictum "less is more." In Germany, he was an assistant to Peter BehrensBehrens, Peter
, 1868–1940, German architect, influential in Europe in the evolution of the modern architectural style. He established before World War I a predominantly utilitarian type of architecture that at the same time achieved qualities of clarity and impressiveness.
.....

Click the link for more information.

. Mies's 1921 design for an all-glass skyscraper attracted international attention, and he went on to create several such projects, none of them actually constructed. He directed the seminal 1927 Werkbund Housing Exposition at Stuttgart. His German Pavilion for the Barcelona International Exposition (1929; recently reerected) was heralded for its sumptuous materials, asymmetrical plan, and complex interpenetration of exterior and interior spaces. Mies was appointed director of the BauhausBauhaus
, artists' collective and school of art and architecture in Germany (1919–33). The Bauhaus revolutionized art training by combining the teaching of classic arts with the study of crafts.
.....

Click the link for more information.

at Dessau (1930).

He left Germany in 1937 for the United States, where, from 1938 until his retirement in 1958, he headed the department of architecture at Chicago's Armour Institute (now the Illinois Institute of Technology), teaching and putting into practice the Bauhaus aesthetic that fused art with technology. There he planned the new campus and designed (1942–58) several of its buildings, notably the superb Crown Hall (1956), home of the architectecture department. During this period he also created some private homes, including the outstanding 1951 Farnsworth House in Plano, Ill., now a state museum. In the 860 Lake Shore Drive apartments in Chicago (1949–51), the Seagram Building in New York (with Philip JohnsonJohnson, Philip Cortelyou,
1906–2005, American architect, museum curator, and historian, b. Cleveland, grad. Harvard Univ. (B.A., 1927). One of the first Americans to study modern European architecture, Johnson wrote (with H.-R.
..... Click the link for more information. ; 1956–58), and other buildings, Mies incorporated the principles of the glass skyscraper with a surface expression of steel-frame construction. In doing so he helped create a style that dominated the American urban modernist idiom, but with a perfectionism rarely matched by any other architect. He also experimented with buildings of a single great space, such as the New National Gallery in Berlin (1962–68).
Bibliography
See his works ed. by M. Pawley (1970); biographies by F. Schulze (1985, rev. ed. 2012) and Y. E. Safran (2000); studies by P. Johnson (1953), A. Drexler (1960), P. Blake (1964 and 1996), P. Carter (1974), W. Tegethoff (1980), J. Zukowsky, ed. (1986), E. S. Hochman (1989 and 1990), W. Blaser (rev. ed. 1997), E. Stoller (1999), R. Daza (2000), and P. Lambert, ed. (2001).
The Columbia Electronic Encyclopedia™ Copyright © 2013, Columbia University Press. Licensed from Columbia University Press. All rights reserved.
www.cc.columbia.edu/cu/cup/
Van der Rohe, Ludwig Mies
(1886–1969)

Designed the German Pavilion, Barcelona Exhibition (1929), built on one level with carefully articulated space, all in high-quality materials. The Tugendhat House, Brno, Czech Republic (1930), had the living space divided only by screen walls. Mies moved to the United States in 1938, designing Crown Hall, the architecture school of the Illinois Institute of Technology (1956). Many tall glazed office buildings in the world bear his influence, such as the Lake Shore Drive Apartments, Chicago, IL (1948); and the Seagram Building, NYC (1958), designed with Philip Johnson. It was considered the culmination of Mies's streamlined style; it was a rectangular slab of bronze, marble, and gray-tinted glass.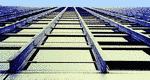 Illustrated Dictionary of Architecture Copyright © 2012, 2002, 1998 by The McGraw-Hill Companies, Inc. All rights reserved
The following article is from The Great Soviet Encyclopedia (1979). It might be outdated or ideologically biased.
Mies van der Rohe, Ludwig
Born Mar. 27, 1886, in Aachen (now in the Federal Republic of Germany); died Aug. 17, 1969, in Chicago, USA. German architect, who worked in the USA from 1938. One of the leaders of functionalism (1920's); he advanced the idea of "universal architectural form" (1950's).
Mies van der Rohe received no formal architectural training. In 1905 he went to Berlin, where he was an apprentice with B. Paul (until 1907) and later worked with P. Behrens (1908–12). From 1930 to 1933, Mies was the director of the Bauhaus in Dessau. Between 1938 and 1958 he headed the School of Architecture at the Illinois Institute of Technology in Chicago.
From 1910 to 1920, Mies worked in a neoclassicist style, as reflected by the Perls House in Berlin (1911). His familiarity with the buildings of F. L. Wright and H. P. Berlage greatly influenced his subsequent work. Between 1919 and 1924 he presented a series of experimental designs (including glass skyscrapers), in which simple curtain walls are combined with expressive interior spaces. In 1926, Mies designed an expressionistic monument to K. Liebknecht and R. Luxemburg in Berlin. In the following year he directed the Werkbund exhibition (housing demonstration project) in Stuttgart, where he designed the general plan of the settlement of Weissenhof. Mies' rationalistic model of a dwelling with a steel frame and a free internal plan served as the prototype for buildings that became popular in many countries during the 1930's.
Under the influence of the Dutch De Stijl group, Mies subsequently turned his attention to formal aesthetic problems relating to the development of spatial systems whose individual parts, owing to a free general plan, form a continuous dynamic whole (the German pavilion at the International Exposition in Barcelona, 1929; the Tugendhat House in Brno, 1930).
Among Mies' major works in the United States is the campus of the Illinois Institute of Technology in Chicago (1942–58). The idea of universal form, that is, a single interior space providing the maximum number of possibilities for any subsequent change in the interior, was first put into practice in the Farnsworth House in Piano (Illinois, 1946–50). The School of Architecture at the Institute of Technology (1952–56) resembles a pavilion. The rectangular building has unpartitioned interior space and is enclosed by glass panels; its flat roof is hung from an exposed steel framework.
The high-rise buildings designed by Mies van der Rohe are simple geometrical forms; their glass curtain walls are partitioned by a continuous rectangular metal grid. The overall appearance of the buildings does not as a rule depend on their intended use. Variations of a single architectural motif appear in the Lake Shore Drive (1950–51) and Commonwealth Promenade (1957) apartments in Chicago, the Seagram Building in New York City (1958), and the Toronto Dominion Center (Canada, 1967). The simplicity of the forms of these structures is made possible by complex technical devices and, at times, contradicts the functional purpose. Mies' last major design was the New National Gallery in West Berlin (1968), a prismatic glass-enclosed building, on a powerful base and roofed by a ribbed steel slab.
Mies' search for forms suitable for any function led him to reject the progressive functionalist ideas that he had developed earlier in the 1920's. He related his own aesthetic concepts to the philosophical school of neo-Thomism. In the abstractness of simple geometrical forms, the clarity of the right angle, exposed structure, and economy of expressive means (the principle of "less is more"), he saw the embodiment of an "absolute idea" and the path toward creating eternal aesthetic values. Mies greatly influenced American and Western European architects in the 1950's and 1960's.
WORKS
[Excerpts from lectures,] In Mastera arkhitektury ob arkhitekture. Moscow, 1972. Pages 365–83.
REFERENCES
Machul'skii, G. K. Mis van der Roe. Moscow, 1969.
Johnson, P. C. Mies van der Rohe. New York, 1947. Second ed., 1963.
Hilberseimer, L. Mies van der Rohe. Chicago, 1956.
Blake, P. The Master Builders, New York, 1960. Pages 151–262.
Drexler, A. L. Mies van der Rohe. New York, 1960.
Blaser, W. Mies van der Rohe. London-New York, 1965.
The Great Soviet Encyclopedia, 3rd Edition (1970-1979). © 2010 The Gale Group, Inc. All rights reserved.
Mies van der Rohe, Ludwig (b. Ludwig Mies)
(1886–1969) architect; born in Aachen, Germany. As a young architect and designer in Berlin, he foreshadowed modern architecture with innovative designs for tubular-steel furniture (the cantilevered Barcelona chair (1929)) and steel and glass skyscrapers. He directed the Bauhaus, Dessau (1930–33), which he closed after Nazi threats. Though he had built only 19 buildings, he was internationally famous when he came to the U.S.A. in 1937; he founded and directed the architecture department at the Armour Institute, Chicago (later Illinois Institute of Technology) (1938–58), and designed the institute's master plan and a number of campus buildings. Mies celebrated contemporary technology and materials; under his influence, skyscraper construction switched from masonry to metal and glass. Following his credo, "less is more," his buildings were characterized by accessible, simple designs devoid of applied ornament and were composed of spaces rather than masses. A founder of the International style, his influence on 20th-century architecture can hardly be overestimated. His starkly simple German Pavilion at the International Exposition in Barcelona in 1929 crystallized public acceptance of modern architecture. His buildings include the glass Lake Shore Drive Apartments, Chicago (1948–51), the Seagram Building, New York (with Philip Johnson, 1954–58), and the Museum of Fine Arts, Houston (1958, 1973).
---
Van der Rohe, Ludwig Mies
See

Mies Van der Rohe, Ludwig

.