Luminous-intensity distribution curve
Luminous-intensity distribution curve
(LIDC)

A representation of the pattern of light produced by a lamp or light fixture from the center of the source. This information is usually supplied by the manufacturer of the fixture.
luminous-intensity distribution curve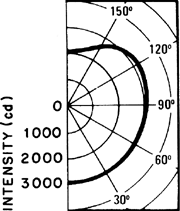 A polar plot representing the light intensity as a function of angle about a light source.