M.2
Also found in:
Dictionary
,
Medical
.
M.2
A small expansion card that holds a solid state drive (SSD) or communications controller such as Wi-Fi or Bluetooth. Due to their compact size, M.2 cards were initially deployed in laptops and tablets but later migrated to desktop computers. Modern motherboards include M.2 sockets.

Originally known as the Next Generation Form Factor (NGFF), M.2 supports PCI Express (PCIe), USB, SATA and other interfaces. M.2 cards over PCIe are becoming the norm for solid state drives that use the NVMe interface. See U.2, PCI Express, mSATA and Mini PCI Express.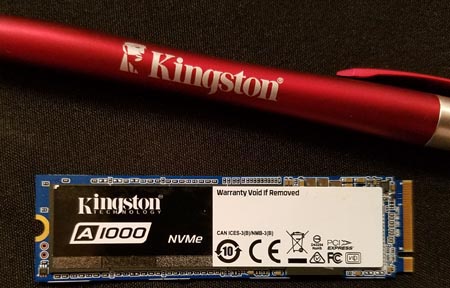 NVMe on M.2
This 80x20mm M.2 card contains a 960GB NVMe SSD. M.2 cards containing an NVMe SSD that connect via PCIe are increasingly popular. The pen is for size comparison. See NVMe.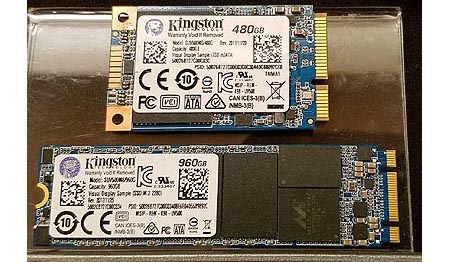 mSATA and M.2 Form Factors
The 480GB SATA SSD (top) is on an mSATA card. The 960GB SATA SSD (bottom) uses the M.2 format, which has replaced mSATA in new products.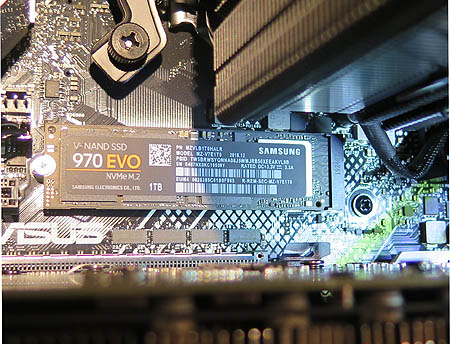 M.2 On the Motherboard
Modern desktop PC motherboards have dedicated M.2 slots as in this Asus example. This is looking down between the graphics card and heat sink.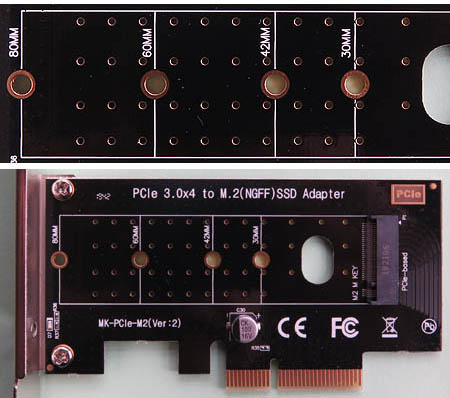 If There Are No M.2 Sockets
Every modern motherboard has PCIe, but not necessarily M.2, in which case an M.2-to-PCIe adapter like this can be used. M.2 cards are 22mm wide and come in 30, 42, 60, 80 and 110mm lengths. The M-keyed socket (top) supports NVMe and AHCI drives over four lanes of PCIe (see PCI Express).