Mac Pro
Also found in:
Dictionary
,
Wikipedia
.
Mac Pro
Apple's professional workstation, introduced in 2006. Other Apple products also use the Pro designation (see MacBook, iMac and iPad). The current, second-generation Mac Pro, which debuted in 2013, is a dramatic departure from the first, as well as all other desktop computers. It is a cylinder with six to 16 Intel Xeon CPU cores, supporting up to 64GB of RAM, 1TB of solid state storage (SSD) and three 5K displays. Designed for video editing and rendering, it features dual AMD FirePro graphics processors (GPUs) with up to 6GB of dedicated memory. See Macintosh models, Mactel and Power Mac.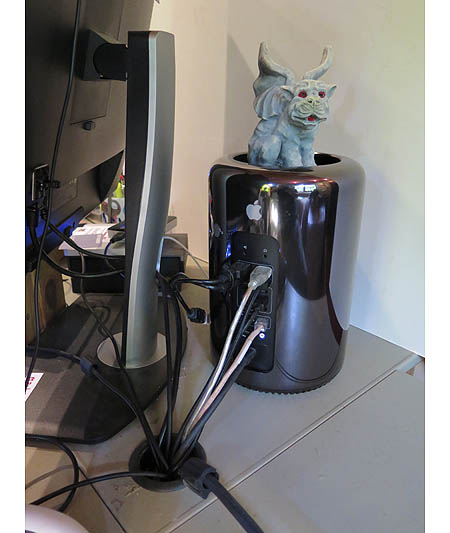 Mac Pro Cylinder
The 10" Mac Pro cylinder uses a thermal core and single fan. Air is drawn out through the top around the gargoyle (a personal addition).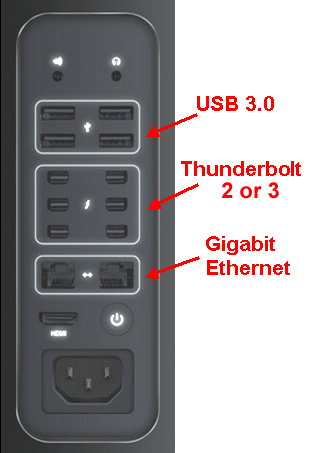 Designed for External Expansion
All peripheral expansion is accomplished via USB 3.0 and Thunderbolt ports. Video editors would typically use external RAID storage arrays connected via Thunderbolt.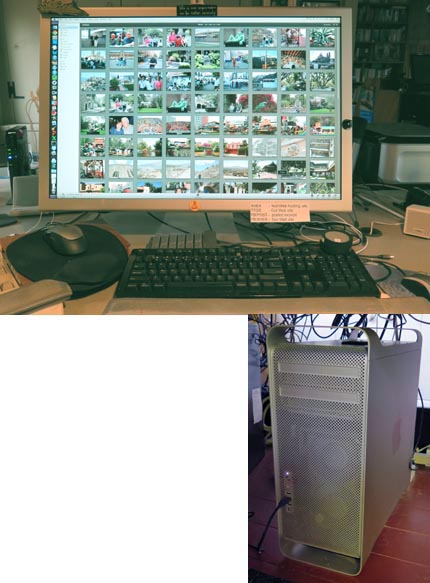 First-Generation Mac Pro
With up to 12 cores, the original Mac Pro was in a tower case powered by Intel x86 chips rather than PowerPC, Apple's previous CPU platform. It supported 64GB of RAM and had plenty of room for internal storage. It is shown here with Apple's coveted 30" monitor, later discontinued.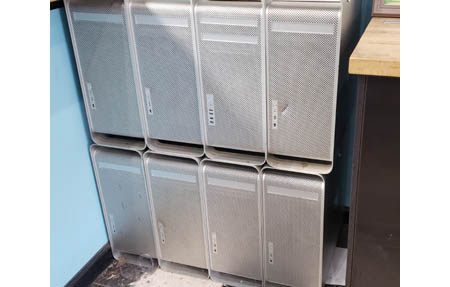 Coveted in the Past
Once top-drawer computers, used Mac Pros are retrofitted for their sturdy cases like these units at Dtown Tech in Bucks County, Pennsylvania.