Meier, Richard
Meier, Richard
(mī`ər)

, 1934–, American architect, b. Newark, N.J., educated at Cornell. During the 1960s, he was a member of the New York "Five" or "white" architects, a group that emulated the early International styleInternational style,
in architecture, the phase of the modern movement that emerged in Europe and the United States during the 1920s. The term was first used by Philip Johnson in connection with a 1932 architectural exhibition held at the Museum of Modern Art, New York City.
.....

Click the link for more information.

. In such projects as the Smith House in Darien, Conn. (1965–67), Meier paid homage to the villas of Le CorbusierLe Corbusier
, pseud. of Charles Édouard Jeanneret
, 1887–1965, French architect, b. La Chaux-de-Fonds, Switzerland. Often known simply as "Corbu," he was one of the most influential architects of the 20th cent.
.....

Click the link for more information.

while at the same time carefully integrating his buildings into their natural environments. He has successfully adapted his characteristic design aesthetic to the larger scale of public buildings in such works as the extremely sculptural High Museum of Art, Atlanta, Ga. (1983). The international and public character of his work is evident in many of his later commissions: the Canal Plus building, Paris (1993); the Museum of Contemporary Art, Barcelona (1995); the Paley Center for Media, Beverly Hills (1996); the Getty CenterGetty Center,
art museum complex in Brentwood, Calif., operated by the J. Paul Getty Trust. It consists of six buildings on 124 acres (50 hectares) located on a spectacular promontory overlooking Los Angeles. Designed by architect Richard Meier, the center opened in 1997.
.....

Click the link for more information.

, Brentwood, Calif. (1997), a six-building arts complex often called his masterpiece; the Courthouse and Federal Building, Central Islip, N.Y. (2000); and the "Jubilee" Church, Rome (2003). Meier is also a sculptor and has created works of cast and welded metal.

The Columbia Electronic Encyclopedia™ Copyright © 2013, Columbia University Press. Licensed from Columbia University Press. All rights reserved.

www.cc.columbia.edu/cu/cup/
Meier, Richard
(1934–)

Worked with Marcel Breuer and SOM, and was the most prolific of the New York Five. He persisted in using white in his buildings, such as the Saltzman House in East Hampton, NY (1967), and the Douglas House, Harbor Springs, MI (1971). His later works include the High Museum of Art (illus.), Atlanta, GA (1984), the Barcelona Art Museum, Spain (1996), and the Getty Center Museum (illus.), Brentwood, CA (1997).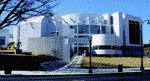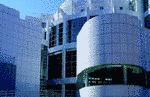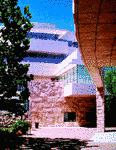 Illustrated Dictionary of Architecture Copyright © 2012, 2002, 1998 by The McGraw-Hill Companies, Inc. All rights reserved
Meier, Richard (Alan)
(1934– ) architect; born in Newark, N.J. He graduated from Cornell University and established a New York practice (1963), designing houses and housing projects, commercial buildings, and, particularly in the 1970s and 1980s, museums. His modernist designs were typically simple, often sculptural forms in which space is extended vertically and exteriors are painted white. He designed the Bronx Developmental Center (1970–76), the High Museum, Atlanta, and the new Getty Center, Brentwood, Calif.