Minoru Yamasaki
Also found in:
Dictionary
,
Wikipedia
.
Minoru Yamasaki
Birthday
Birthplace
Seattle, Washington, United States
Died
Nationality
American
Yamasaki, Minoru
(mĭnō`ro͞o yämäsä`kē)

, 1912–86, American architect, b. Seattle. Yamasaki worked for prominent architectural firms in New York City from 1937 until 1949, when he formed his own company. In 1951 he designed the Lambert–St. Louis Municipal Air Terminal, an impressive concrete groin-vault construction. In his design (1954) for the U.S. consulate general in Kobe, Japan, Yamasaki adapted elements of the Japanese aesthetic. His interest in ornament and sculptural form is revealed in buildings for the American Concrete Institute, the Reynolds Metal Company, and the McGregor Memorial Community Conference Center, Wayne Univ., all in Detroit. Yamasaki's design for the U.S. science pavilion at the Seattle Exposition, 1962, is famed for its soaring arches and Gothic tracery. His other major works include the Plaza Hotel, Los Angeles (1966), and the Eastern Airlines Unit Terminal, Boston (1968). He was a chief designer of the vast World Trade Center complex, New York City, which was destroyed by a terrorist attack in Sept., 2001.
Yamasaki, Minoru
(1912–1986)

An American architect of Japanese descent; he and his partner George Hellmuth made their mark with the TWA Terminal at Lambert Airport, St. Louis. The Pruitt-Igoe public housing project, also in St. Louis (1954), won several awards, but was detested by its inhabitants and later demolished. He used aluminum grille screens and other intricate detailing in high-rise structures, such as the Michigan Gas Company Building in Detroit (1963). His twin towers for the World Trade Center in NYC (1972) were his landmark structures.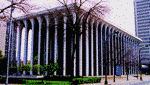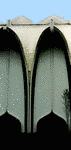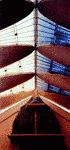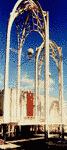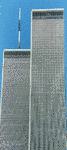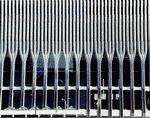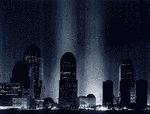 An area of uncultivated ground adjacent to a dwelling. In urban sites, yards are often paved with brick, stone, or tile.
Yamasaki, Minoru
Born Dec. 1, 1912, in Seattle, Wash. American architect.
Yamasaki graduated from the University of Washington in 1934. He was influenced by Mies van der Rohe and by medieval Japanese and Indian architecture. Yamasaki's designs, notably the Reynolds Metals Company Building in Detroit (1959) and the World Trade Center in New York (with other architects), embody the characteristic trends of modern American neoclassicism.