Muslim architecture
Muslim architecture
(600–1500)

In this style a new domed mosque was developed from the Christian basilica. There were many variations of the basic elements such as arches, domes, cross ribs, and crenellations. Surfaces are covered with an abundant geometric, floral and calligraphic decoration, executed in stone, brick, stucco, wood and glazed tile.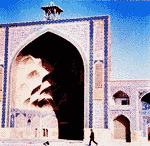 Illustrated Dictionary of Architecture Copyright © 2012, 2002, 1998 by The McGraw-Hill Companies, Inc. All rights reserved
Islamic architecture, Muslim architecture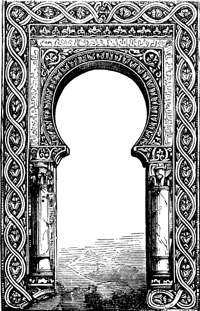 The architecture of the peoples of Islamic faith, also called Mohammedan, which from the 7th century onward expanded throughout the Mediterranean world and as far as India and China, and beyond, producing a variety of great regional works and local decorative styles. It is characterized by domes, horseshoe and round arches, tunnel vaults and richly decorated ornamentation which is geometric because of the ban on human and animal representation. Also see
Muslim architecture
. (
See illustration p. 548
.)
---
Muslim architecture, Muhammadan architecture, Saracenic architecture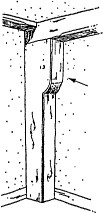 Architecture developed from the 7th to the 16th cent. A.D., in the wake of the Muhammadan conquests of Syria and Egypt, Mesopotamia and Iran, North
McGraw-Hill Dictionary of Architecture and Construction. Copyright © 2003 by McGraw-Hill Companies, Inc.