Ord
(redirected from ORD (disambiguation))
Also found in:
Dictionary
,
Medical
.
Ord
a river in NE Western Australia, rising on the Kimberley Plateau and flowing generally north to the Timor Sea: subject of a major irrigation scheme. Length: about 500 km (300 miles)
Collins Discovery Encyclopedia, 1st edition © HarperCollins Publishers 2005
ORD
(optics)
McGraw-Hill Dictionary of Scientific & Technical Terms, 6E, Copyright © 2003 by The McGraw-Hill Companies, Inc.
order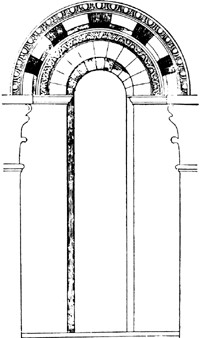 1.
In
Classical architecture
, an arrangement of a particular style of column together with the entablature (which it supports) and standardized details, including its
base
and
capital
. The Greeks developed the Corinthian order, Doric order, and Ionic order; the Romans added the Composite order and Tuscan order. For each order, the height and spacing of the columns is established in terms of a specified number of diameters of the lower part of the columns; the design of the base and capital is also prescribed. The height of the
entablatures
is determined by the height of the columns.
2. In masonry, one ring of several around an arch.
McGraw-Hill Dictionary of Architecture and Construction. Copyright © 2003 by McGraw-Hill Companies, Inc.