Opal
Also found in:
Dictionary
,
Thesaurus
,
Acronyms
,
Wikipedia
.
opal
(ō`pəl)

, a mineral consisting of poorly crystalline to amorphous silica, SiO2·nH2O; the water content is quite variable but usually ranges from 3% to 10%. Common opal is usually colorless or white, but it may be gray, brown, yellow, or red; the color is due to fine-grained impurities. Opal is formed at low temperatures from silica-bearing waters and can occur in fissures and cavities of any rock type. Precious, or gem, opal has a rich iridescence and remarkable play of changing colors, usually in red, green, and blue. This is the result of a specific internal structure consisting of regularly packed uniform spheres of amorphous silica a few tenths of a micron in diameter; sphere diameter and refractive index determine the range of colors displayed. The greater part of the world's supply of precious opal comes from the Coober Pedy and Andamooka fields in South Australia. The original source, known in Roman times, was in what is now E Slovakia. Precious opal has also been mined in Honduras, Mexico, and the Virgin Valley in Nevada. Fire opal is a bright red transparent or translucent opal that may or may not show a play of color.
Opal
a mineral; a compact natural hydrogel with composition SiO2·nH2 O. It occurs mainly as aggregates of extremely fine grains of low-temperature cristobalite. Most opal contains 2–14 percent H2O; the usual admixtures include MgO, CaO, Al2O3, and Fe2O3.
Opal forms stalactitic, lamellar, or porous masses. Its hardness on Mohs' scale is 5.0–6.5; its density is 1,800–2,250 kg/m3. The color varies, depending on the impurity content (white, yellow, brown); colorless varieties are also known. Translucent varieties are typically iridescent. The more common varieties include hyalite, which is colorless and clear; precious opal, with an attractive play of colors; and hydrophane, a porous semitranslucent opal. Certain rocks are composed entirely of opal—for example, geyserite, diatomite, and tripolite.
The formation of opal is associated with deposition of silica from hot volcanogenic waters or with decomposition of silica under the action of water and carbonic acid in the zone of weathering. The skeletons of diatoms and radiolarians form opal of biogenic origin. Colored iridescent opals are used as decorative stones; precious opal is a gemstone. Opal deposits in the USSR are found in the Ukraine and Kazakhstan, and abroad, in Hungary, Czechoslovakia, Mexico, and Australia. Among the opaline rocks, diatomites and tripolites have the greatest practical importance.
opal
[

′ō·pəl

]

(mineralogy)

A natural hydrated form of silica; it is amorphous, usually occurs in botryoidal or stalactic masses, has a hardness of 5-6 on Mohs scale, and specific gravity is 1.9-2.2.
opal
A hydrous form of silica containing 2 to 10% combined water; reacts with cement alkalies and may be highly detrimental as an aggregate in concrete.
opal
October. [Am. Gem Symbolism: Kunz, 319–320]
---
opal
unlucky stone; represents the Evil Eye. [Gem Symbolism: Kunz, 148, 320]
opal
an amorphous, usually iridescent, mineral that can be of almost any colour, found in igneous rocks and around hot springs. It is used as a gemstone. Composition: hydrated silica. Formula: SiO2.nH2O
Opal
(1)
Opal
(2)
Opal
(3)
Opal
(4)
Opal
(5)
Opal
The original name of software from CA Technologies that converts legacy output from mainframes and minicomputers into a graphical-based format. Now part of its Advantage Integration Server suite, the technology provides the development environment and supports 3270, 5250 and VT220 terminals and ODBC-compliant databases. Development can be done by drag and drop or by scripting in OpalScript or VBScript. A Telnet connection to the mainframe is provided and maintains a connection to the desktop allowing the Web browser or a Windows client with the software to have access to the newly formatted data. See green screen.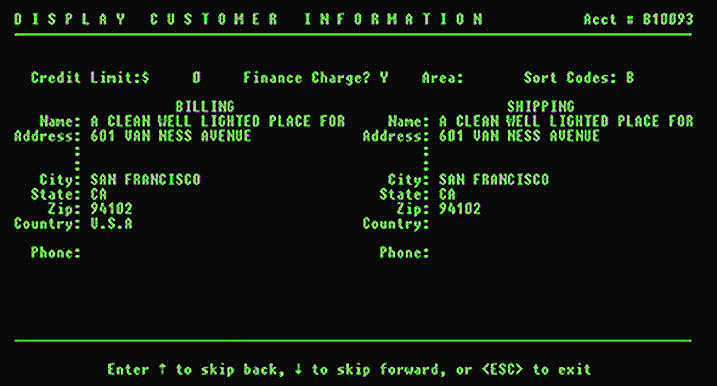 From Green Screen to the Web
Advantage Integration Server (formerly Opal) transforms legacy applications (top) into graphics-based documents (bottom) that can be accessed via a Web browser or Windows client software. (Screen examples courtesy of CA Technologies, Inc.)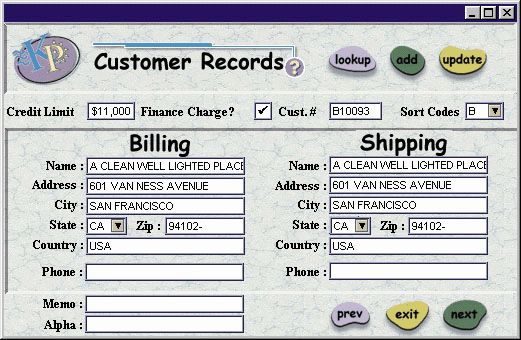 From Green Screen to the Web
Advantage Integration Server (formerly Opal) transforms legacy applications (top) into graphics-based documents (bottom) that can be accessed via a Web browser or Windows client software. (Screen examples courtesy of CA Technologies, Inc.)