PC/XT keyboard
PC/XT keyboard
An 83-key keyboard introduced with the IBM PC in 1981 and the PC XT in 1983. The keyboard introduced the dual-function keypad that switches between numeric entry and cursor movement, which became standard on all the full-size keyboards that followed. See PC keyboard.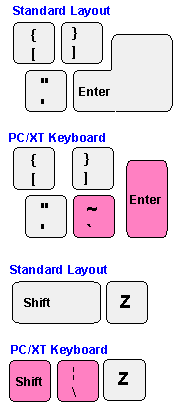 Enter and Shift Key Bloopers
The small Enter and left Shift keys made typing cumbersome on the first PC keyboards, but these were corrected on the AT keyboard.