Playstation
(redirected from PS1 Mini)
Also found in:
Dictionary
.
Playstation
(games, hardware)

The leading family of games consoles, from Sony Corporation consisting of the original Playstation (PS1) and the Playstation 2 (PS2).

The basic Playstations consist of a small box containing the processor and a

DVD

reader, with video outputs to connect to a TV, sockets for two game controllers, and a socket for one or two memory cards. The PS2 also has

USB

sockets.

The PS2 can run PS1 software because the PS2's I/O processor is the same as the PS1's CPU.

http://scea.sony.com/playstation/

.

FAQ

.
PlayStation
A video game console from Sony that was introduced in the U.S. in 1995. CD-ROM based and using a 32-bit MIPS CPU, the original PlayStation was the first of a family of desktop and handheld units. A more advanced DVD-based PlayStation 2 (PS2) debuted in 2000 along with the PS one, a smaller model that could be used in cars with a power adapter. See PS one and PS2.

The PlayStation 3 (PS3), introduced in late 2006, used a considerably faster processor and high-definition Blu-ray drive (see PS3). The PlayStation 4 came out in 2013 (see PS4), and the PlayStation 5 is expected in 2020.

The Portable PlayStation
A handheld PlayStation Portable (PSP) came out in 2005 that uses Sony's Universal Media Disc (see UMD) and Memory Stick PRO Duo card for storage. The PSP also plays music and videos and displays photos. See video game console, PS2 and PS3.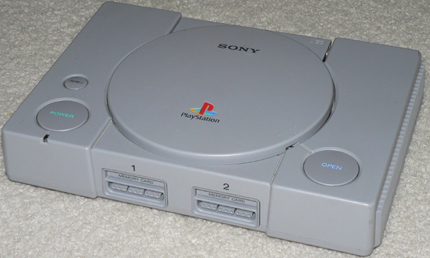 The Original PlayStation
This was the model that started PlayStation mania. It held its own for five years until Sony introduced the PS one and PS2.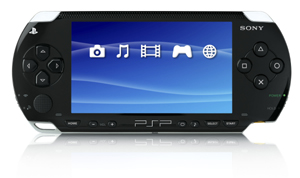 First Handheld Model
A decade after the original PlayStation was launched, Sony introduced the first handheld model. The PlayStation Portable (PSP) also plays music and videos and displays photos. (Image courtesy of Sony Computer Entertainment.)