Pluviograph
Also found in:
Dictionary
,
Wikipedia
.
pluviograph
[

′plü·vē·ə'graf

]

(engineering)

McGraw-Hill Dictionary of Scientific & Technical Terms, 6E, Copyright © 2003 by The McGraw-Hill Companies, Inc.
The following article is from The Great Soviet Encyclopedia (1979). It might be outdated or ideologically biased.
Pluviograph
an instrument for recording the quantity, duration, and intensity of precipitation.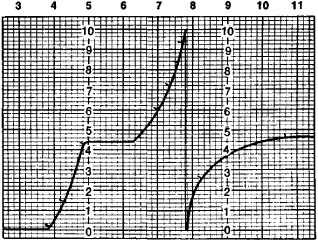 The pluviographs used in the USSR consist of a cylindrical receiving vessel with an area of 500 sq cm. When fluid precipitation flows from the vessel through a drain pipe into the water-collecting chamber, it causes movement of a float that is connected to a pointer. When the chamber is filled with water, the float rises and engages a mechanism that provides for forced discharge of the water through a siphon into a pail. The precipitation that has occurred is recorded on a special chart attached to a drum, which is rotated by a clock mechanism. The vertical lines (see Figure 1) correspond to the time, and the horizontal lines to the amount of precipitation. The record begins at the lower boundary of the chart (at zero); when the chamber is full (10 mm of precipitation), the pen reaches its upper limit, the discharge takes place, and the record begins again at zero.
REFERENCE
Sternzat, M. S. Meteorologicheskie pribory i nabliudeniia. Leningrad, 1968.
The Great Soviet Encyclopedia, 3rd Edition (1970-1979). © 2010 The Gale Group, Inc. All rights reserved.