PowerBook
Also found in:
Dictionary
,
Thesaurus
,
Medical
,
Acronyms
,
Wikipedia
.
PowerBook
Apple's first family of laptop computers, introduced in 1991 with a monochrome screen. The first portable to feature a wrist rest on the keyboard, PowerBooks were very popular and lasted until the MacBook line in 2006. A color Power Book came out in 1993. Although not terribly popular, there was an Apple portable prior to the PowerBook (see Macintosh Portable).

Like the Macintosh desktop evolution, the first PowerBooks used Motorola 68K CPUs and subsequently changed to PowerPC chips in 1995. The last PowerBook was the PowerBook G4. See MacBook, iBook and Macintosh.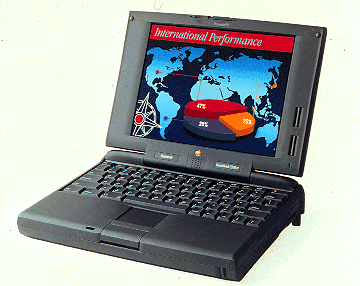 An Early PowerBook
Introduced in 1994, this model used a touchpad instead of the trackball found on earlier models. Except for a brief period in the mid-1990s when certain models were experiencing battery problems, PowerBooks were very popular. (Image courtesy of Apple Inc.)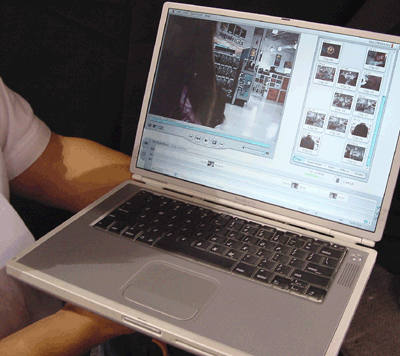 Titanium PowerBook
Introduced in 2001, the 99.5% pure titanium body and 15" wide screen set this G4-based PowerBook apart from the crowd. Only one inch thick and weighing five pounds, it became a cult machine, and its thin, crisp look began a new era in Mac laptop design that was carried through to the MacBooks.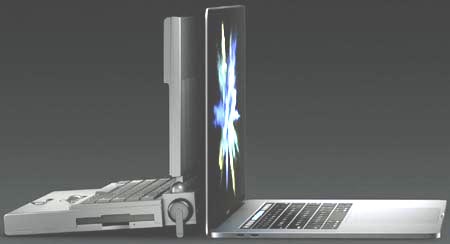 Twenty Five Years Later
The processing power in the 2016 MacBook (right) is nearly seven million times greater than the first PowerBook. (Image courtesy of Apple Inc.)