program maintenance
Also found in:
Dictionary
,
Legal
.
program maintenance
[

′prō·grəm ′mānt·ən·əns

]

(computer science)

The updating of computer programs both by error correction and by alteration of programs to meet changing needs.
program maintenance
Updating applications to reflect changes in the organization's business or to adapt to new operating environments. Although maintaining old programs written by ex-employees is often much more difficult than writing new ones, the task is usually given to junior programmers because the most talented professionals in IT want the creative jobs.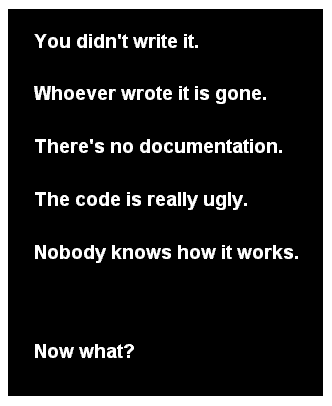 The Real World of Program Maintenance
Undocumented programs are a huge problem, and this commentary from PROCASE Corporation got right to the point. The company's SMARTsystem program created a flowchart from source code in order to decipher the logic.