Propylitization
Also found in:
Dictionary
.
The following article is from The Great Soviet Encyclopedia (1979). It might be outdated or ideologically biased.
Propylitization
the metasomatic transformation of the primary minerals of basic and intermediate igneous rocks with the formation in them of chlorite, albite, adularia, actinolite, sericite, pyrite, and zeolites. Propylitization is associated with the action of postmagmatic, sometimes ore-bearing, solutions in the cracks of country rocks in areas of active volcanism.
Three mineral facies of propylitization are distinguished by temperature of formation: high-temperature (actinolite-epi-dote-albite), medium-temperature (epidote-chlorite-albite),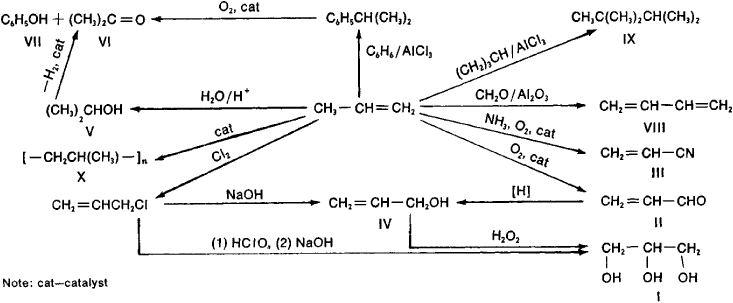 and low-temperature (chlorite-albite-calcite and adularia-zeolite or nonalbite). The processes of propylitization are frequently related to zones of hydrothermal change in rocks that accompany the formation of sulfide ores of Cu, Au, Ag, Zn, Pb, Mo, As, Sb, and Hg. Manifestations of propylitization are an important sign in searching for ore.
REFERENCE
Rusinov, V. L. "Nekotorye osobenoosti propilitov subvulkanicheskoi i pripoverkhnostnoi fatsii glubinnosti." In Problemy metasomatizma. Moscow, 1970.
The Great Soviet Encyclopedia, 3rd Edition (1970-1979). © 2010 The Gale Group, Inc. All rights reserved.