Roku
(redirected from Roku Soundbridge)
Roku
A family of digital media hubs from Roku, Inc., Saratoga, CA (www.roku.com) that streams audio and video from the Internet to the TV. Roku boxes connect to the TV via HDMI and provide access to Netflix, Hulu, YouTube and a variety of free and paid movie, TV, music, sports and technology "channels." Via Plex software, the personal media libraries on the user's computers can also be streamed to the TV (see Plex). See digital media hub.



Roku 3 (3.5" Square)
The Roku 3 connects to the network via Ethernet or Wi-Fi and has a USB port and microSD slot for personal media. The wireless remote also includes a jack for headphones. (Image courtesy of Roku, Inc.)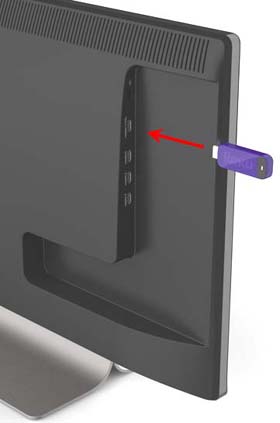 The Streaming Stick
Roku Streaming Sticks plug directly into the HDMI port on the TV and provide the same functions as the bigger boxes but only via Wi-Fi. The Sticks also come in MHL versions (see MHL). (Image courtesy of Roku, Inc.)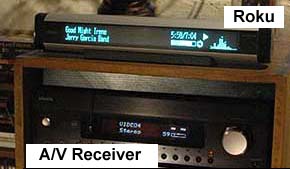 A Unique Music Hub
In 2002, Roku started out with audio hubs. One of the few non-Apple products that could stream playlists from a computer running iTunes, this M2000 had the only readout on a music hub you could see from a distance. Roku later changed its focus to video streaming. See iTunes.