Sprinkler system
Also found in:
Dictionary
,
Thesaurus
,
Financial
,
Wikipedia
.
sprinkler system
[

′spriŋk·lər 'sis·təm

]

(engineering)

A fire-protection system of pipes and outlets in a building, mine, or other enclosure for delivering a fire extinguishing liquid or gas, usually automatically by the action of heat on the sprinkler head. Also known as fire sprinkling system.
hydraulically designed (sprinkler) system
A sprinkler system in which the pipe sizes are calculated on the basis of the pressure loss to provide a prescribed number of gallons of water per square foot (liters per minute per square meter) of floor area, or flow per sprinkler, with a reasonable degree of uniformity over the area.
---
pipe schedule (sprinkler) system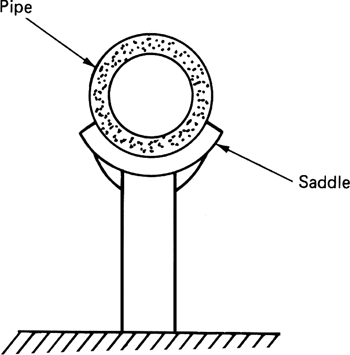 A fire sprinkler system in which the sizing of the pipes supplying the sprinklers is determined from a schedule based on occupancy classification; a specified number of sprinkler (heads) may be supplied for a specific size of pipe.
---
sprinkler system
A system (usually automatic) for protection against fire which, when activated, sprays water over a large area in a systematic pattern; an integrated system of overhead and underground piping, designed in accordance with fire protection engineering standards, which includes: (a) one or more automatic water supplies, (b) a network of specially sized or hydraulically designed piping which is installed (generally overhead) throughout the building or area, (c) sprinklers (i.e., sprinkler heads) distributed in a systematic pattern which are attached to the piping, (d) a valve which controls each system riser or its supply piping, and (e) a device for actuating an alarm when the system is in operation.