Stalactite work
Stalactite work
An Islamic decorative design consisting of multiple corbeling that resembles natural stalactites, in either plaster, marble or wood.
Illustrated Dictionary of Architecture Copyright © 2012, 2002, 1998 by The McGraw-Hill Companies, Inc. All rights reserved
muqarnas, honeycomb work, stalactite work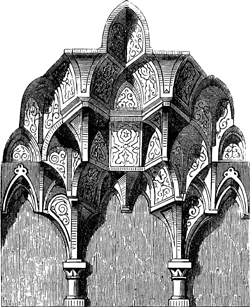 An original Islamic design involving various combinations of three-dimensional shapes, corbeling, etc.
---
stalactite work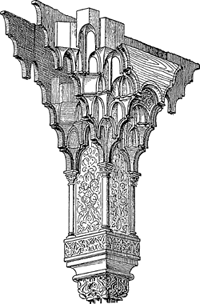 See
muqarnas.
McGraw-Hill Dictionary of Architecture and Construction. Copyright © 2003 by McGraw-Hill Companies, Inc.