steampunk
(redirected from Steampunk music)
Also found in:
Dictionary
.
steampunk
The retro version of "cyberpunk" (a futuristic, online delinquent). Coined by science fiction author K.W. Jeter, steampunk novels combine high-tech fantasy with Victorian era surroundings. In addition, people like to use the steampunk theme with modern electronics, making them look like they were built in the 19th century. See cyberpunk.



Your Average Desktop Computer
This creation from Jake von Slatt's Steampunk Workshop looks like a computer from 1870. Steampunk enthusiasts delight in retrofitting old designs onto new equipment, and von Slatt is a master at it (visit www.steampunkworkshop.com). (Image courtesy of Jake von Slatt.)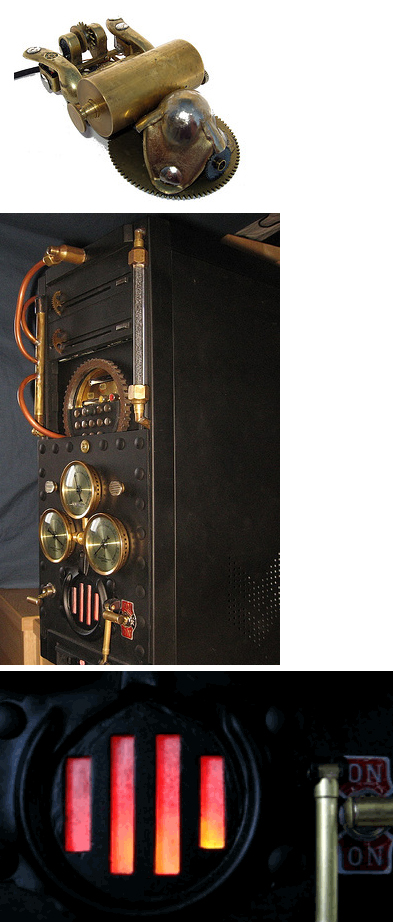 The Telecalculograph
Starting with a standard PC case, Jake Hildebrandt's Telecalculograph is a very realistic computer from the 1800s! The LEDs on the "furnace" door at the bottom simulate fire, but are, in fact, working performance indicators. The mouse at the top is particularly unique. (Images courtesy of Jake W. Hildebrandt, www.jakeofalltrades.wordpress.com)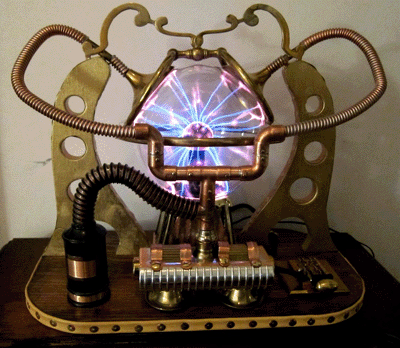 The Spirit Harvester
Although much smaller, WillRockwell's steampunk is reminiscent of Reverend Silas Champworth's Spirt Harvester; fully 12 feet high in the early 1900s. Champworth built the machine believing that plasma images were lost souls needing salvation. (Image courtesy of WillRockwell, www.etsy.com/shop/WillRockwell)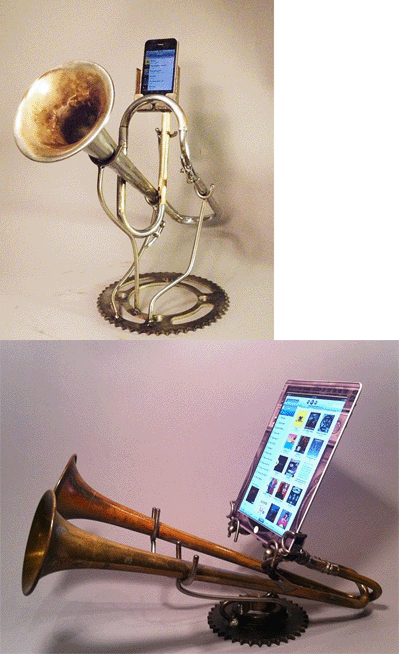 iPhone/iPad Steampunk
Using horns to amplify the sound, Chris Locke's innovative designs make Apple boom boxes the old fashioned way. (Images courtesy of Christopher Locke, www.heartlessmachine.com).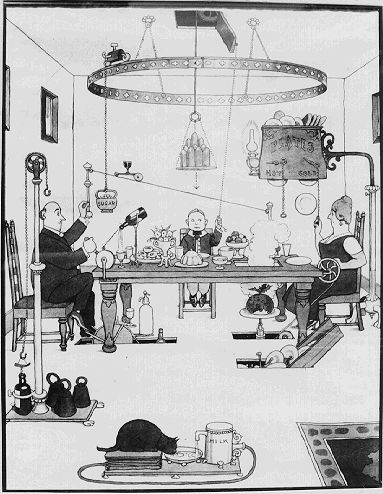 Real Steampunk in the Victorian Era
Illustrated in the late 1800s, this scene of automated dining was fantasy in the Victorian era. Artist unknown. (Image courtesy of Rosemont Engineering.)