Strip flooring
Strip flooring
Long narrow strips of wood, usually made with a tongue-and-groove along its sides, and sometimes along its ends as well.
Illustrated Dictionary of Architecture Copyright © 2012, 2002, 1998 by The McGraw-Hill Companies, Inc. All rights reserved
strip flooring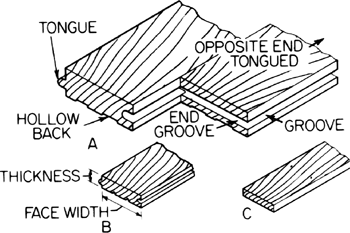 Hardwood
finish flooring
; narrow tongue-and-groove strips; commonly maple, mahogany, oak, etc.
McGraw-Hill Dictionary of Architecture and Construction. Copyright © 2003 by McGraw-Hill Companies, Inc.