Tankless water heater
Also found in:
Acronyms
.
Tankless water heater
A system that delivers hot water at a preset temperature when needed, but without requiring the storage of water. The approach reduces or eliminates energy standby losses. Tankless water heaters can be used for supplementary heat, such as a booster to a solar hot water system, or to meet all hot water needs. Tankless water heaters have an electric, gas, or propane heating device that is activated by the flow of water.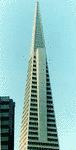 Illustrated Dictionary of Architecture Copyright © 2012, 2002, 1998 by The McGraw-Hill Companies, Inc. All rights reserved