Value engineering
Also found in:
Dictionary
,
Financial
,
Acronyms
,
Wikipedia
.
value engineering
[

′val·yü 'en·jə'nir·iŋ

]

(industrial engineering)

The systematic application of recognized techniques which identify the function of a product or service, and provide the necessary function reliably at lowest overall cost. Also known as value analysis; value control.

McGraw-Hill Dictionary of Scientific & Technical Terms, 6E, Copyright © 2003 by The McGraw-Hill Companies, Inc.
Value engineering
An organized activity in which building systems, equipment, design features, and materials are analyzed in order to attain the lowest building life-cycle cost while maintaining the stated functional and performance goals including quality, reliability, and safety.
Illustrated Dictionary of Architecture Copyright © 2012, 2002, 1998 by The McGraw-Hill Companies, Inc. All rights reserved
Value engineering
A thinking system (also called value management or value analysis) used to develop decision criteria when it is important to secure as much as possible of what is wanted from each unit of the resource used. The resource may be money, time, material, labor, space, energy, and so on. The system is unique in that it effectively uses both knowledge and creativity, and provides step-by-step techniques for maximizing the benefits from both. It promotes development of alternatives suitable for the future as well as the present. This is accomplished by identifying and studying each function that is wanted by the customer or user, then applying knowledge and creativity to achieve the desired function. Resources are converted into costs to achieve direct, meaningful comparisons. By using the methods of value engineering, 15 to 40% reduction in the required resources often results.
Value engineering has applications in five broad areas: in design, purchase, and manufacture of products; in administrative groups, private or public, where the task is to achieve accomplishment through people; in all areas of social service work, such as hospitals, insurance services, or colleges; in architectural design and construction; and in development as well as research.
The system is used to improve value in either or both of two situations: (1) The product or service as used or as planned may provide 100% of the functions the user wants, but lower costs may be needed. The system then holds those functions but achieves them at lower cost. (2) The product or service may have deficiencies, that is, it does not perform the desired functions or lacks quality, and so also lacks good value. The system aims at correcting those deficiencies, providing the functions wanted, while at the same time holding the use of resources (costs) at a minimum. See Industrial engineering, Methods engineering, Operations research, Optimization, Process engineering, Production engineering, Production planning
McGraw-Hill Concise Encyclopedia of Engineering. © 2002 by The McGraw-Hill Companies, Inc.
value engineering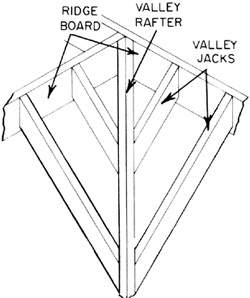 A discipline of engineering that studies the relative monetary values of various materials and construction techniques, including
McGraw-Hill Dictionary of Architecture and Construction. Copyright © 2003 by McGraw-Hill Companies, Inc.