VOR
(redirected from Vors)
Also found in:
Dictionary
,
Medical
,
Acronyms
.
VOR
(navigation)
McGraw-Hill Dictionary of Scientific & Technical Terms, 6E, Copyright © 2003 by The McGraw-Hill Companies, Inc.
VOR (very high frequency omnidirectional radio-range)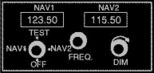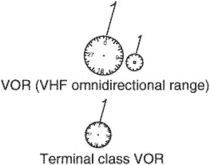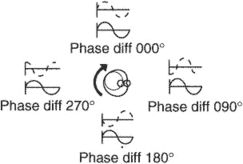 A short-range VHF (very high frequency) radio navigation system that operates within the 108.00 to 117.95 MHz frequency band and has a power output necessary to provide coverage within an assigned operational service volume. The system is subject to line-of-sight restrictions, and the range varies proportionally to the altitude of the receiving equipment. Most VORs are equipped for voice transmission on the VOR frequency. VORs without voice capability are indicated by including the letter
W
(without voice) in the class designator (VORW). The only positive method of identifying a VOR is by its Morse code identification or by the recorded automatic voice identification, which is always indicated by use of the word
VOR
following the range's name. During maintenance, the facility may radiate a T-E-S-T code
or the code may be removed. In the system, the ground station transmits two signals simultaneously but with a phase difference, as with a bearing of the beacon from the aircraft. There is no phase difference when the aircraft is directly north of the transmitting station; the signals are 90° out of phase when the aircraft is due east of the transmitting station and 180° and 270° when the aircraft is directly south and west, respectively, of the transmitting station. Stations are aligned with magnetic north, except when located in high latitudes, where they are aligned with true north. The system is used for both en route navigation and as a terminal approach aid. On aeronautical charts, the availability of VORs and terminal VORs is indicated as shown in the illustration.
An Illustrated Dictionary of Aviation Copyright © 2005 by The McGraw-Hill Companies, Inc. All rights reserved