water well
(redirected from Well digging)
water well
[

′wȯd·ər 'wel

]

(civil engineering)

A well sunk to extract water from a zone of saturation.
well, wellhole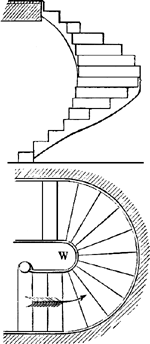 1.
The clear vertical space about which a stair turns; a
stairwell
.
2. The open vertical space between walls in which a stair or elevator is constructed.
3.
Any enclosed space of small area but of considerable height, as an air shaft. well,
4.
See
bored well, dug well
, etc.