Wi-Fi
Also found in:
Dictionary
,
Thesaurus
,
Medical
,
Financial
,
Acronyms
,
Wikipedia
.
Wi-Fi
Computing a system of accessing the internet from remote machines such as laptop computers that have wireless connections
wi-fi
(networking)

Either of two different incompatible radio-based

LAN

protocols, namely

802.11b

(which speaks

DSSS

at 2.4GHz) and

802.11a

(which speaks

OFDM

at 5GHz).

The term was invented by the marketing departments of wi-fi equipment manufacturers. It is, notionally, short for "wireless fidelity", on the analogy of hi-fi for "high fidelity" audio.
Wi-Fi
The standard wireless local area network (WLAN) technology for connecting computers and myriad electronic devices to each other and to the Internet. Wi-Fi is the wireless version of a wired Ethernet network, and it is commonly deployed alongside it (see Ethernet).

Every laptop, tablet and smartphone comes with Wi-Fi, as well as most security cameras and home theater devices. Printers and scanners may also support Wi-Fi, and home appliances increasingly use it for control and notifications. Although it must have been inspired by "high fidelity" (hi-fi), the name does not mean "wireless fidelity." To learn how Wi-Fi fits into the home and office, see wireless LAN, wireless router and Wi-Fi hotspot.

Wi-Fi Is Officially IEEE 802.11
Wi-Fi is the common name for the IEEE 802.11 standard. For details and history of Wi-Fi, see 802.11 and 802.11 versions. The Wi-Fi Alliance certifies that network devices comply with the IEEE 802.11 standards. See Wi-Fi hotspot, Wi-Fi Direct, Passive Wi-Fi, Muni Wi-Fi, wireless mesh network, Wi-Fi vs. Ethernet, Wi-Fi vs. cellular and Wi-Fi vs. Bluetooth.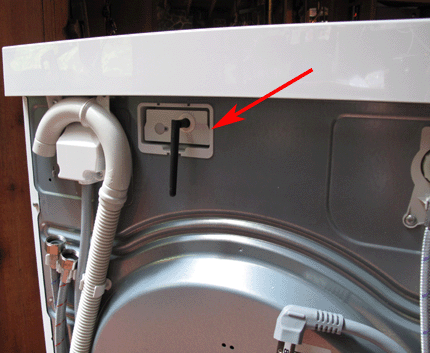 Wi-Fi-Enabled Washing Machine
This Miele washing machine sends alerts to the user and to Miele via Wi-Fi. If it reports a problem, the company may notify the dealer.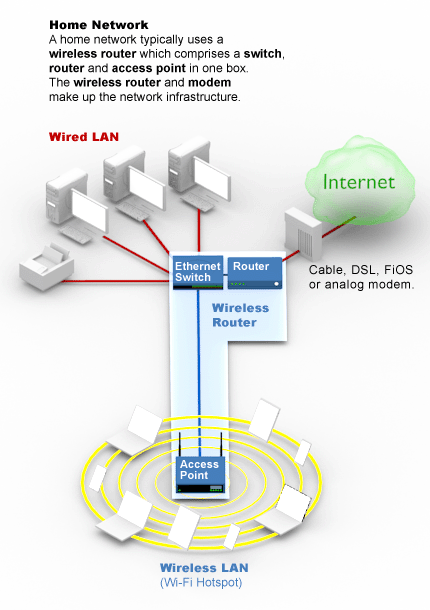 Wireless and Wired Together
With a wireless router, Wi-Fi and Ethernet co-exist in the home. See wireless router.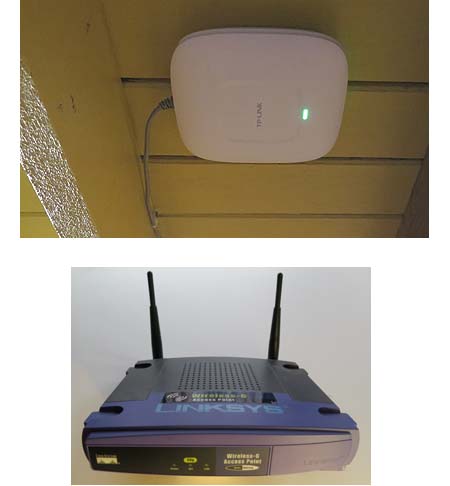 Ceiling-Mounted and Desktop Access Points
Access points (APs) are the Wi-Fi base stations, and the circuitry in these stand-alone units is also built into a wireless router.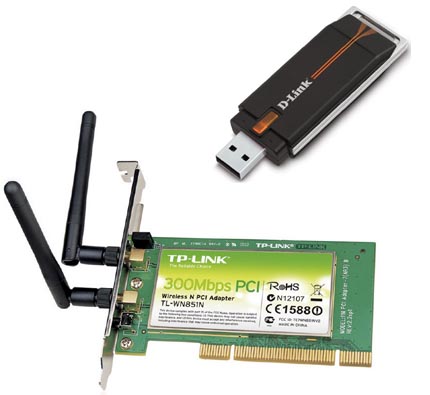 Wi-Fi Adapters
The adapter (top) adds Wi-Fi to any computer via USB, while the card on the bottom plugs into a PCI slot inside a desktop computer. (Images courtesy of D-Link Corporation and TP-LINK Technologies Co., Ltd.)