helix
(redirected from a-helix)
Also found in:
Dictionary
,
Thesaurus
,
Medical
.
helix
1. a curve that lies on a cylinder or cone, at a constant angle to the line segments making up the surface; spiral
2. the incurving fold that forms the margin of the external ear
4. any terrestrial gastropod mollusc of the genus Helix, which includes the garden snail (H. aspersa)
helix
[

′hē'liks

]

(electricity)

A spread-out, single-layer coil of wire, either wound around a supporting cylinder or made of stiff enough wire to be self-supporting.

(mathematics)

A curve traced on a cylindrical or conical surface where all points of the surface are cut at the same angle.

(cell and molecular biology)

A spiral structure with a repeating pattern that characterizes many biological polymers, for example, double-stranded nucleic acids and proteins.
---
Helix
[

′hē'liks

]

(invertebrate zoology)

A genus of pulmonate land mollusks including many of the edible snails; individuals have a coiled shell with a low conical spire.
helix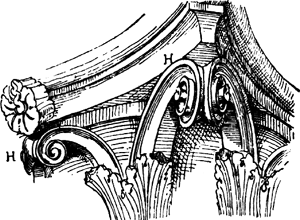 1. Any spiral, particularly a small volute or twist under the abacus of the Corinthian capital.
2. The volute of an Ionic capital.