anal glyph
anal glyph
An embellishment carved in low relief.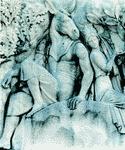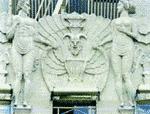 bas-reliefSculptural decoration in low relief, in which none of the figures or motifs are separated from their background, projecting less than half their true proportions from the wall or surface.
cavo-relievoRelief which does not project above the general surface upon which it is carved.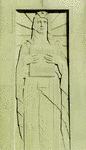 See also: Relief

Illustrated Dictionary of Architecture Copyright © 2012, 2002, 1998 by The McGraw-Hill Companies, Inc. All rights reserved