AT
(redirected from at-)
Also found in:
Dictionary
,
Thesaurus
,
Medical
,
Financial
.
At,
symbol for the element astatineastatine
[Gr.,=unstable], semimetallic radioactive chemical element; symbol At; at. no. 85; at. wt. of most stable isotope 210; m.p. 302&degC; (estimated); b.p. 337&degC; (estimated); density unknown; valence believed to be +1, +3, +5, or +7.
.....

Click the link for more information.

.
AT
Abbrev. for Australia Telescope.
at
(mechanics)
---
At
(chemistry)
AT.
2. On drawings, abbr. for "airtight."
at
a Laotian monetary unit worth one hundredth of a kip.
AT
(1)
at
(character)
at
(networking)
AT
(1) See assistive technology.

(2) (Advanced Technology) IBM's first 286-based PC, introduced in 1984. The PC AT featured a new keyboard, a higher-capacity 5.25" floppy (1.2MB) and a 16-bit data bus. AT-class machines ran considerably faster than the earlier 8088-based XT PCs. See 286 and AT bus.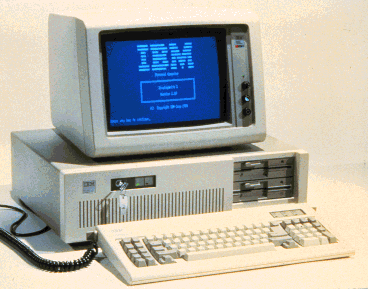 IBM PC AT
The fastest PC in 1984. Users were amazed at the extraordinary speed of the 286 with its huge 20MB hard disk. (Image courtesy of IBM.)