audiophile
Also found in:
Dictionary
,
Thesaurus
,
Medical
,
Wikipedia
.
audiophile
An individual who is very interested and enthusiastic about the sound quality of a stereo or home theater system. Also called a "stereophile." Quality audio components are designed to reproduce the audio without adding any distortion or coloration. For more on high-quality digital music, see high-resolution audio.

Quite often, audiophiles are as passionate about the equipment they use as the music they listen to. An entry-level, audiophile-class stereo system typically begins around USD $10,000 and includes a CD player and/or turntable, AM/FM tuner, preamplifier, amplifier and two speakers. A very high-quality system with similar components can cost upwards of $100,000 (see image below). Contrast with videophile. See imaging, Laser Turntable, Burwen Bobcat and home theater.

Home Theater Sound
Starting in the late 1980s, the sale of high-end audio equipment was given a boost by the home theater market. The more realistic the sound, the more realistic the video experience, especially for action movies. The audio equipment in many home theaters is often more expensive than the video.

Sound Is Not Easily Remembered
Humans cannot easily remember sound quality if any time has passed in between. The only way to test audio fidelity is to switch back and forth between two systems playing the same music. It is almost impossible to accurately compare the quality of two stereo systems by listening to one and going to a different store to hear another. It is a rare individual who has that auditory capability. In addition, what sounds good in the showroom may sound entirely different in the home.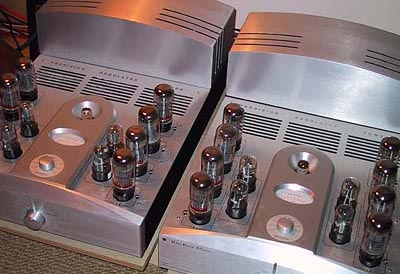 High-End Amplifiers
Many audiophiles swear that only tubes can faithfully reproduce music. These Model One amplifiers were designed by renowned audio engineer Mark Levinson and weigh more than 100 pounds each. See vacuum tube.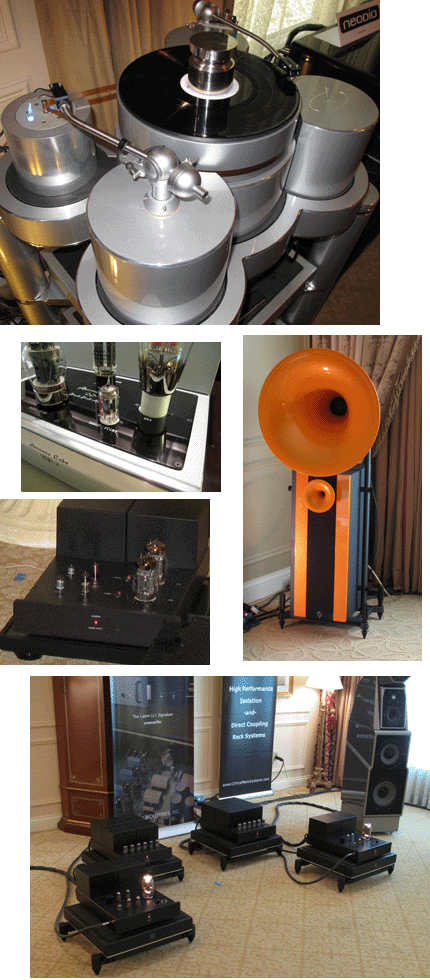 CES 2010
The High-Performance Audio expo is hosted at the Consumer Electronics Show (CES) in Las Vegas and showcases some of the most exotic audio equipment in the world. Since "listening" is the entire purpose, vendors demonstrate their wares in separate hotel suites. Held in the Venetian Hotel in 2010, numerous vendors exhibited USD $100,000+ stereo systems. In fact, there were three $500,000 systems, an LP record turntable for $96,000 (not including tonearm and cartridge) and cables for $1,000 per foot.