kill
(redirected from been in at the kill)
Also found in:
Dictionary
,
Thesaurus
,
Financial
,
Idioms
.
kill
US a channel, stream, or river (chiefly as part of place names)
Collins Discovery Encyclopedia, 1st edition © HarperCollins Publishers 2005
What does it mean when you dream about killing?
The act of killing in a dream need not be negative. As we grow and change, it often feels like we are "killing off' old parts of our life. Alternatively, killing in a dream may mean that one has murdered the incentive or enthusiasm for life. (See also Murder).
The Dream Encyclopedia, Second Edition © 2009 Visible Ink Press®. All rights reserved.
kill
[

kil

]

(materials)

To treat in such a way as to destroy undesirable properties; for example, neutralization of an acid by the addition of an alkali.

(metallurgy)

To add a strong deoxidizer, such as silicon or aluminum, to molten steel in order to stop the reaction between carbon and oxygen forming gaseous carbon monoxide and dioxide during solidification.

(petroleum engineering)

In drilling, to prevent well blowout by appropriate measures.

In oil production, to halt well production so that reconditioning of the well may proceed.

McGraw-Hill Dictionary of Scientific & Technical Terms, 6E, Copyright © 2003 by The McGraw-Hill Companies, Inc.
seal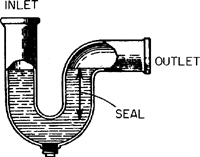 1.
A device usually consisting of an impression upon wax or paper, or a wafer, or the inscription of the letters
L.S.
(locus sigilli), sometimes used in the execution of a formal legal document such as a deed or contract. In some states, the statute of limitations applicable to a contract under seal is longer than that for a contract not under seal; in most states, the seal has been deprived by statute of some or all of its legal effect.
2.
An embossing device or stamp used by a design professional on his
drawings
and
specifications
as evidence of his registration in the state where the
work
, 1 is to be performed.
McGraw-Hill Dictionary of Architecture and Construction. Copyright © 2003 by McGraw-Hill Companies, Inc.
kill
To cancel. Kill, as well as "abort," and "cancel" all mean to end or exit the current process.

Copyright © 1981-2019 by The Computer Language Company Inc. All Rights reserved. THIS DEFINITION IS FOR PERSONAL USE ONLY. All other reproduction is strictly prohibited without permission from the publisher.