buffer
(redirected from blood buffer)
Also found in:
Dictionary
,
Thesaurus
,
Medical
,
Financial
.
buffer
buffer, solution that can keep its relative acidity or alkalinity constant, i.e., keep its pH constant, despite the addition of strong acids or strong bases. Buffer solutions are frequently solutions that contain either a weak acid and one of its salts or a weak base and one of its salts. Many acid-base reactions take place in living organisms. However, for organisms to perform certain vital functions, the body fluids associated with these functions must maintain a constant pH. For example, blood must maintain a pH of close to 7.4 in order to carry oxygen from the lungs to cells; blood is therefore a powerful buffer.
The Columbia Electronic Encyclopedia™ Copyright © 2022, Columbia University Press. Licensed from Columbia University Press. All rights reserved.
buffer
[

′bəf·ər

]

(chemistry)

A solution selected or prepared to minimize changes in hydrogen ion concentration which would otherwise occur as a result of a chemical reaction. Also known as buffer solution.

(computer science)

(ecology)

An animal that is introduced to serve as food for other animals to reduce the losses of more desirable animals.

(electricity)

An electric circuit or component that prevents undesirable electrical interaction between two circuits or components.

(electronics)

An isolating circuit in an electronic computer used to prevent the action of a driven circuit from affecting the corresponding driving circuit.

(engineering)

A device, apparatus, or piece of material designed to reduce mechanical shock due to impact.

(mining engineering)

Blasted material piled against or near a rock face to improve fragmentation and reduce scattering of rock from the next blast.

A movable metal plate set in place in a tunnel excavation to limit the amount of rock scattered during blasting.

McGraw-Hill Dictionary of Scientific & Technical Terms, 6E, Copyright © 2003 by The McGraw-Hill Companies, Inc.
buffer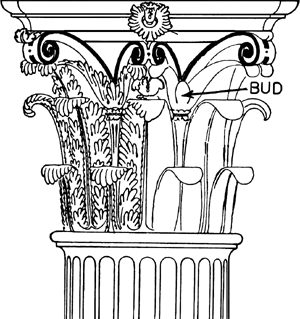 1. A device, apparatus, or material which reduces mechanical shock due to impact.
2.
A device located at the bottom of an elevator hoistway, designed to stop a car or counter-weight from descending beyond its normal limit of travel; motion beyond this limit is taken up by storing or by absorbing and dissipating the kinetic energy of the car or counterweight. Also see
oil buffer
,
spring buffer
.
3. Any type of barrier that limits the scattering of rock as a result
McGraw-Hill Dictionary of Architecture and Construction. Copyright © 2003 by McGraw-Hill Companies, Inc.
buffer
1
1. one of a pair of spring-loaded steel pads attached at both ends of railway vehicles and at the end of a railway track to reduce shock due to contact
2.
Chem
a. an ionic compound, usually a salt of a weak acid or base, added to a solution to resist changes in its acidity or alkalinity and thus stabilize its pH
b. a solution containing such a compound
3. Computing a memory device for temporarily storing data
4. Electronics an isolating circuit used to minimize the reaction between a driving and a driven circuit
---
buffer
2
1. any device used to shine, polish, etc.; buff
2. a person who uses such a device
Collins Discovery Encyclopedia, 1st edition © HarperCollins Publishers 2005
buffer
(1)

An area of memory used for storing messages. Typically, a buffer will have other attributes such as an input pointer (where new data will be written into the buffer), and output pointer (where the next item will be read from) and/or a count of the space used or free. Buffers are used to decouple processes so that the reader and writer may operate at different speeds or on different sized blocks of data.

There are many different algorithms for using buffers, e.g. first-in first-out (FIFO or shelf), last-in first-out (LIFO or stack), double buffering (allowing one buffer to be read while the other is being written), cyclic buffer (reading or writing past the end wraps around to the beginning).
buffer
(2)

An electronic device to provide compatibility between two signals, e.g. changing voltage levels or current capability.

This article is provided by FOLDOC - Free Online Dictionary of Computing (foldoc.org)
buffer
A reserved segment of memory within a program that is used to hold the data being processed. Buffers are set up in every program to hold data coming in and going out. In a video streaming application, the program uses buffers to store an advance supply of video data to compensate for momentary delays.

In a computer, each application can allocate and deallocate its buffers from the general memory pool. In a printer and other peripherals, fixed buffers provide temporary storage for data passing through. See buffering, double buffering, buffer overflow, buffer flush and bucket.

The following lines of code show how buffers are defined in C. The /* and */ mark the comments, and char and long are elements of the language. INbuff is a made-up name that refers to a 30,000-byte buffer reserved for reading data. See C.



 char INbuff[30000];  /* input buffer  */
 char *INptr;         /* pointer       */
 char OUTbuff[25000]; /* output buffer */
 char *OUTptr;        /* pointer       */
 long OUTbuffCount;   /* counter       */
Copyright © 1981-2019 by The Computer Language Company Inc. All Rights reserved. THIS DEFINITION IS FOR PERSONAL USE ONLY. All other reproduction is strictly prohibited without permission from the publisher.