Border
(redirected from borderline)
Also found in:
Dictionary
,
Thesaurus
,
Medical
,
Financial
,
Idioms
,
Wikipedia
.
Border, the
Border, the, region surrounding the boundary between England and Scotland. From the coast near Berwick along the Tweed River through the Cheviot Hills and on to Solway Firth, the narrow, rugged country is dotted with sites of battles between the Scots and the English. The wild country figures much in literature—in legend, in folklore, and particularly in the Border ballads.
The Columbia Electronic Encyclopedia™ Copyright © 2022, Columbia University Press. Licensed from Columbia University Press. All rights reserved.
Border
A margin, rim, or edge around or along an element; a design or a decorative strip on the edge of an element.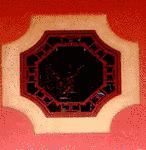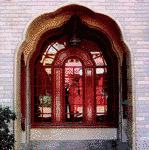 Illustrated Dictionary of Architecture Copyright © 2012, 2002, 1998 by The McGraw-Hill Companies, Inc. All rights reserved
The following article is from The Great Soviet Encyclopedia (1979). It might be outdated or ideologically biased.
Border
a part of a theatrical set consisting of a piece of fabric hung above the stage on a rod to conceal the gridiron, suspended sets, and the openings over the sets. The first border is part of the stage portal and of the permanent wings.
---
Border
a flower bed in the form of a strip measuring from 0.5 to 3 m wide and edged with ornamental border plants. In a large area, a border is divided into sections by paths that are 20–25 m long. Each border contains one type or a mixture of simultaneously annual, perennial, bulbous, mat or leafy ornamental blooming plants set in lengthwise rows or in a pattern. Borders are commonly used for decorative purposes in gardens and parks in populated places, especially in parterres.
The Great Soviet Encyclopedia, 3rd Edition (1970-1979). © 2010 The Gale Group, Inc. All rights reserved.
border
In a theater, a strip of material which is stretched horizontally over the top of a stage, usually on rigging; used to mask the flies, lights, and other objects of scenery or overhead machinery.
McGraw-Hill Dictionary of Architecture and Construction. Copyright © 2003 by McGraw-Hill Companies, Inc.
border
1. the dividing line or frontier between political or geographic regions
2.
a. a region straddling such a boundary
b. (as modifier): border country
3.
a. a design or ornamental strip around the edge or rim of something, such as a printed page or dinner plate
b. (as modifier): a border illustration
4. a long narrow strip of ground planted with flowers, shrubs, trees, etc., that skirts a path or wall or surrounds a lawn or other area
---
Border
1
Allan (Robert). born 1955, Australian cricketer; captain of Australia (1985--94)
---
Border
2
the
1. the area straddling the border between England and Scotland
2. the area straddling the border between Northern Ireland and the Republic of Ireland
3. the region in S South Africa around East London
Collins Discovery Encyclopedia, 1st edition © HarperCollins Publishers 2005