table
(redirected from brings to the table)
Also found in:
Dictionary
,
Thesaurus
,
Medical
,
Idioms
.
table,
article of furniture employed for household or ecclesiastical purposes. Elaborately decorated tables of wood or metal were known in ancient Egypt and Assyria, and the Greeks used small tables of low construction to be placed beside a couch. During the Roman Empire massive rectangular pieces were developed, which were made of marble and supported by carved end slabs as well as square or circular forms of bronze supported on a pedestal or on legs often representing wild beasts, sphinxes, or other figures. Although small tables of various shapes, some covered with precious metals, were used during the Middle Ages, the most common form was the long trestle table that was disassembled and removed after meals. Tables of the Italian and Spanish Renaissance were rectangular with end supports braced by stretchers; they often had an arcade of columns through the center. The magnificent Farnese table of marble inlay, attributed to Vignola (Metropolitan Museum of Art), is a notable piece from this period. Tables of the Elizabethan Age were supported on bulbous legs and included the draw table, forerunner of the extension dining table. By the end of the 17th cent. the console, the gateleg, and a variety of occasional tables had come into use. Striking tables of modern workmanship include elegant, simple designs in glass and chromium or stainless steel, and in a great variety of unvarnished woods. Tables vary in size with their purpose from the smallest candlestand to the great banquet table. They are named according to the place for which they are intended (center, library, side, sofa, tavern), their use (tea, china, drawing, writing, sewing, billiard, dining), their form (folding, console, extension, parson's trestle or sawhorse, piecrust, gateleg, butterfly, drop-leaf, tilt-top, nest), period or style (Gothic, Queen Anne, Empire), or the names of designers who created distinctive types (Adam, Chippendale, Hepplewhite, Sheraton, or Phyfe).

The Columbia Electronic Encyclopedia™ Copyright © 2013, Columbia University Press. Licensed from Columbia University Press. All rights reserved.

www.cc.columbia.edu/cu/cup/
Table
Illustrated Dictionary of Architecture Copyright © 2012, 2002, 1998 by The McGraw-Hill Companies, Inc. All rights reserved
What does it mean when you dream about a table?
Tables usually represent social functions, such as dining together at a table, though tables can also represent work if one has a desk job or a job where one crafts objects on a table, for example. Tables in dreams can draw on meanings associated with the "head of the table," "a bare table," "the tables are turned," being paid "under the table," or "on the table."
The Dream Encyclopedia, Second Edition © 2009 Visible Ink Press®. All rights reserved.
table
[

′tā·bəl

]

(building construction)

A horizontal projection or molding on the exterior or interior face of a wall.

(computer science)

A set of contiguous, related items, each uniquely identified either by its relative position in the set or by some label.

(lapidary)

The flat face forming the top of a brilliant-cut stone.

(mathematics)

An array or listing of computed quantities.

(mechanical engineering)

That part of a grinding machine which directly or indirectly supports the work being ground.

(mining engineering)

In placer mining, a wide, shallow sluice box designed to recover gold or other valuable material from screened gravel.

A platform or plate on which coal is screened and picked.

McGraw-Hill Dictionary of Scientific & Technical Terms, 6E, Copyright © 2003 by The McGraw-Hill Companies, Inc.
table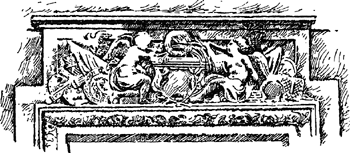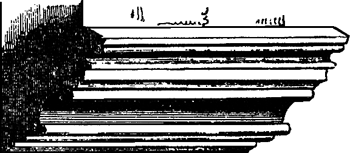 1.
A
stringcourse
or other horizontal band of some size and weight; a horizontal molding on the exterior or interior face of a wall.
2. A flat surface forming a distinct feature in a wall, generally rectangular and ornamented.
3. In medieval architecture, the frontal on the face of the altar.
4. A slab set horizontally and carried on supports.
McGraw-Hill Dictionary of Architecture and Construction. Copyright © 2003 by McGraw-Hill Companies, Inc.
table
1. any flat or level area, such as a plateau
2. a rectangular panel set below or above the face of a wall
3.
Architect
another name for
cordon
4. Music the sounding board of a violin, guitar, or similar stringed instrument
5. a tablet on which laws were inscribed by the ancient Romans, the Hebrews, etc.
6. Palmistry an area of the palm's surface bounded by four lines
7.
a. either of the two bony plates that form the inner and outer parts of the flat bones of the cranium
b. any thin flat plate, esp of bone
Collins Discovery Encyclopedia, 1st edition © HarperCollins Publishers 2005
table
(database)

This article is provided by FOLDOC - Free Online Dictionary of Computing (foldoc.org)
table
(1) A collection of adjacent fields of data. Also called an "array," tables may permanently reside in a program or be in storage and read at runtime. Tables may remain static (unchanged) or be dynamically updated. For example, tables in a hard disk's or SSD's file system are continuously updated as data are written into the sectors (see FAT and MFT). See table lookup, decision table and HTML table.

(2) A collection of records (a file) in a relational database. See DBMS and file.

Copyright © 1981-2019 by The Computer Language Company Inc. All Rights reserved. THIS DEFINITION IS FOR PERSONAL USE ONLY. All other reproduction is strictly prohibited without permission from the publisher.
Table
(dreams)

A table suggests assimilation, or the "coming together" of varying parts of the dreamer. It could be that you are working on becoming aware of your own multi-dimensional nature and are attempting to become a more harmonious individual. The table usually represents nourishment, friendship, and unity. When interpreting this dream consider the primary function of the table in the dream as well as its shape and those who have gathered around it. Most people can make many associations with this piece of furniture. It could represent emotionally charged events, such as a family dinner, contractual negotiations, or pleasant/unpleasant meetings. The emotional reactions to the situation in this dream will lead you to its interpretation.

Bedside Dream Dictionary by Silvana Amar Copyright © 2007 by Skyhorse Publishing, Inc.