solder
(redirected from building solder)
Also found in:
Dictionary
,
Thesaurus
,
Medical
.
solder
solder
(sŏdˈər)
, metal alloy used in the molten state as a metallic binder. The type of solder to be used is determined by the metals to be united. Soft solders are commonly composed of lead and tin and have low melting points. Hard solders (i.e., silver solders) have high melting points and are suited for use with ferrous and high-melting-point nonferrous alloys. Areas to be soldered are cleaned and coated with a flux (such as hydrochloric acid or borax) to prevent oxides from separating the solder from the surface. When brass is used in the solder or when brass surfaces are to be joined, the process is known as brazing, though the name is sometimes applied also to other hard soldering.
The Columbia Electronic Encyclopedia™ Copyright © 2022, Columbia University Press. Licensed from Columbia University Press. All rights reserved.
The following article is from The Great Soviet Encyclopedia (1979). It might be outdated or ideologically biased.
Solder
a metal or alloy that is introduced into the gap between combinable parts or that is formed between combinable parts as a result of diffusion during soldering. Solder has a lower melting point than soldered materials. The melting point of a solder is one of its most important characteristics and determines the soldering method and equipment to be used and the strength of the joint to be formed. The higher the melting point of a solder, the greater its strength and the strength of the soldered joint over the entire operational temperature range.
Solder must sufficiently wet the materials to be soldered and must flow over these materials in such a way as to cover all solderable gaps. Tight, corrosion-resistant joints are thus formed. Thermal expansion coefficients for both the solder and the soldered material should not differ markedly. In special cases, solders are required to be resistant to heat, acids, and alkalies. They should also be good electrical conductors.
The most common solders contain Sn, Pb, Cu, Ag, Ni, Zn, or Al. Monolithic, powdered, laminated, and self-fluxing solders are differentiated according to performance.
The Great Soviet Encyclopedia, 3rd Edition (1970-1979). © 2010 The Gale Group, Inc. All rights reserved.
solder
[

′säd·ər

]

(metallurgy)

To join by means of solder.

An alloy, such as of zinc and copper, or of tin and lead, used when melted to join metallic surfaces.

McGraw-Hill Dictionary of Scientific & Technical Terms, 6E, Copyright © 2003 by The McGraw-Hill Companies, Inc.
solder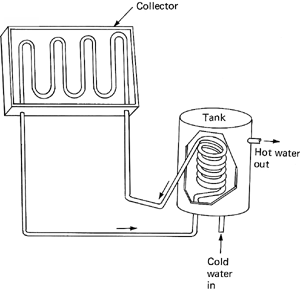 An alloy, usually having a lead or tin base, which is used to join metals by fusion; has a melting point which does not exceed 800°F (427°C).
McGraw-Hill Dictionary of Architecture and Construction. Copyright © 2003 by McGraw-Hill Companies, Inc.
solder
an alloy for joining two metal surfaces by melting the alloy so that it forms a thin layer between the surfaces. Soft solders are alloys of lead and tin; brazing solders are alloys of copper and zinc
Collins Discovery Encyclopedia, 1st edition © HarperCollins Publishers 2005
solder
Pronounced "sod-er." A metal alloy used to bond other metals together. Tin and lead are used in "soft" solders, which melt rather easily. The more tin, the harder the solder, and the higher the temperature required. Copper and zinc are used in "hard" soldering, or brazing, which requires considerably more heat to melt. See braze, reflow and wave soldering.

Copyright © 1981-2019 by The Computer Language Company Inc. All Rights reserved. THIS DEFINITION IS FOR PERSONAL USE ONLY. All other reproduction is strictly prohibited without permission from the publisher.