caddy
Also found in:
Dictionary
,
Thesaurus
,
Idioms
,
Wikipedia
.
caddie
, caddy

Golf an attendant who carries clubs, etc., for a player
caddy
[

′kad·ē

]

(computer science)

In certain types of disk drives, a plastic tray in which a CD-ROM disk is placed before loading.
caddy
A plastic container that holds a CD or DVD disc for added protection. The bare disc is placed in the caddy, and the caddy is inserted into the drive. A caddy is not a jewel case. A jewel case protects the disc for transportation. A caddy protects the disc while reading and writing. See HDD cradle.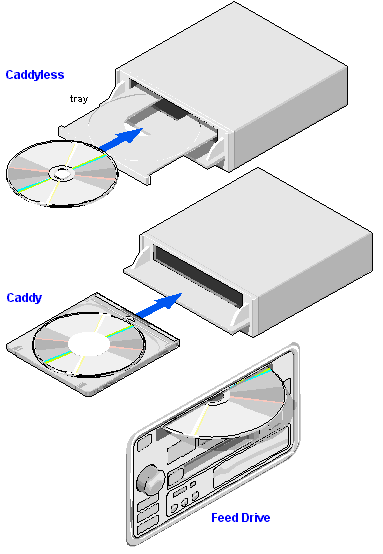 Caddy Load
Earlier drives always used a caddy. Today, some drives still require one for added protection.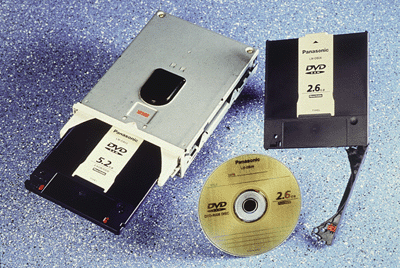 DVD-RAMs use a Caddy
For writing, DVD-RAM drives require the disk to be placed into a caddy. The drives support both caddy and caddyless media, and for reading, the bare disks can be used. (Image courtesy of Panasonic Industrial Company.)