camcorder
Also found in:
Dictionary
,
Thesaurus
,
Medical
,
Legal
,
Acronyms
,
Wikipedia
.
camcorder:
see videocassette recordervideocassette recorder
(VCR), device that can record television programs or the images from a video camera on magnetic tape (see tape recorder); it can also play prerecorded tapes.
.....

Click the link for more information.

.
camcorder
[

′kam'cȯrd·ər

]

(electronics)

A one-piece hand-held television camera with built-in videocassette recorder, microphone, and battery pack, utilizing a charge-coupled device array as its light-sensitive element.
camcorder
(CAMera reCORDER) A combination video camera, recorder and player in one unit. Prior to camcorders, the camera and magnetic tape recorder were separate devices cabled together. In 1983, Sony introduced the Betamovie, the first camcorder, which used half-inch analog Betamax videotape cassettes. However, the cassette had to be removed and inserted into a separate videotape player for viewing. Subsequently, camcorders were designed to play as well as record.

Today, tape cassettes are history, and all video cameras are digital camcorders that record onto flash memory cards, hard drives or SSDs. In addition, every modern smartphone is also a camcorder. See SD formats, HD formats, DTV and digital camera.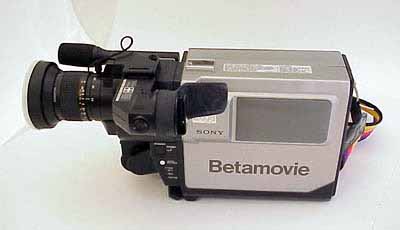 The First Camcorder
In 1983, Sony's Betamovie was the first combination camera and recorder in one unit. Although camcorders have gotten quite small, broadcast-quality cameras used by major media are still rather large and heavy. (Image courtesy of DrT, www.drt3d.com)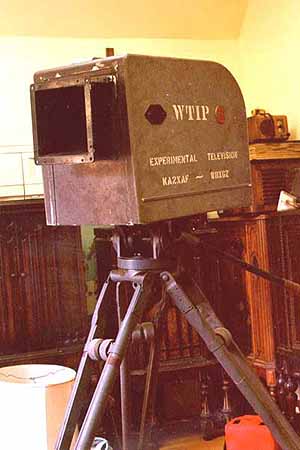 Cam, But No Corder
In 1939, this RCA video camera used the all-electronic Iconoscope picture tube but did not even have a viewfinder. That came later. Videotape recording would not come until 1956. (Image courtesy of Early Television Foundation, www.earlytelevision.org)