load
(redirected from case load)
Also found in:
Dictionary
,
Thesaurus
,
Medical
,
Financial
.
load
1. the weight that is carried by a structure
2.
Electrical engineering
Electronics
a. a device that receives or dissipates the power from an amplifier, oscillator, generator, or some other source of signals
b. the power delivered by a machine, generator, circuit, etc.
3. the force acting on a component in a mechanism or structure
4. the resistance overcome by an engine or motor when it is driving a machine, etc.
5. an external force applied to a component or mechanism
Collins Discovery Encyclopedia, 1st edition © HarperCollins Publishers 2005
Load
The demand upon the operating resources of a system. In the case of energy loads in buildings, the word generally refers to heating, cooling, and electrical loads.
Illustrated Dictionary of Architecture Copyright © 2012, 2002, 1998 by The McGraw-Hill Companies, Inc. All rights reserved
The following article is from The Great Soviet Encyclopedia (1979). It might be outdated or ideologically biased.
Load
in electrical engineering, the electric power delivered by a power source to a power user. If variations in voltage are small, load can be characterized by magnitude of current. The term "load" is also often applied to the device consuming the electric power—that is, to a piece of equipment, such as a motor or a lighting device.
All loads in DC circuits are resistive loads; loads in AC circuits, however, may be resistive or reactive. A resistive load is expressed as the power used, for example, to produce heat or to do mechanical work (as in a heating or lighting device). A reactive load reflects the exchange of energy between the source and the power-consuming device—for example, between a power system and the primary winding of a transformer operating at no load.
The Great Soviet Encyclopedia, 3rd Edition (1970-1979). © 2010 The Gale Group, Inc. All rights reserved.
load
[

lōd

]

(computer science)

To place data into an internal register under program control.

To place a program from external storage into central memory under operator (or program) control, particularly when loading the first program into an otherwise empty computer.

An instruction, or operator control button, which causes the computer to initiate the load action.

The amount of work scheduled on a computer system, usually expressed in hours of work.

(electricity)

A device that consumes electric power.

The amount of electric power that is drawn from a power line, generator, or other power source.

The material to be heated by an induction heater or dielectric heater. Also known as work.

(electronics)

The device that receives the useful signal output of an amplifier, oscillator, or other signal source.

(engineering)

To place ammunition in a gun, bombs on an airplane, explosives in a missile or borehole, fuel in a fuel tank, cargo or passengers into a vehicle, and the like.

The quantity of gas delivered or required at any particular point on a gas supply system; develops primarily at gas-consuming equipment.

(mechanics)

The weight that is supported by a structure.

Mechanical force that is applied to a body.

The burden placed on any machine, measured by units such as horsepower, kilowatts, or tons.

(mining engineering)

Unit of weight of ore used in the South African diamond mines; equal to 1600 pounds (725 kilograms); the equivalent of about 16 cubic feet (0.453 cubic meter) of broken ore.

McGraw-Hill Dictionary of Scientific & Technical Terms, 6E, Copyright © 2003 by The McGraw-Hill Companies, Inc.
load
1. A force, or system of forces, carried by a structure, or a part of the structure.
2. Any device or piece of electric equipment that receives electric power.
3. The power delivered to such a device or piece of equipment.
4. The amount of heat per unit time imposed on a refrigeration system; the required rate of heat removal.
McGraw-Hill Dictionary of Architecture and Construction. Copyright © 2003 by McGraw-Hill Companies, Inc.
load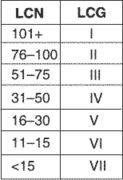 The total weight of passengers and/or freight carried on board an aircraft.
An Illustrated Dictionary of Aviation Copyright © 2005 by The McGraw-Hill Companies, Inc. All rights reserved
load
(1)
load
(2)

The degree to which a computer,

network

, or other resource is used, sometimes expressed as a percentage of the maximum available. E.g. "What kind of CPU load does that program give?", "The network's constantly running at 100% load". Sometimes used, by extension, to mean "to increase the level of use of a resource". E.g. "Loading a spreadsheet really loads the CPU". See also:

load balancing

.
load
(3)

To install a piece of

software

onto a system. E.g. "The computer guy is gonna come load Excel on my laptop for me". This usage is widely considered to be incorrect.

This article is provided by FOLDOC - Free Online Dictionary of Computing (foldoc.org)
load
(1) To copy a program from a storage drive or the network into RAM for execution. In the early days, programs were loaded first and then run. Today, when referring to applications, loading implies load and run. The phrases "load the app," "run the app," "launch the app" and "open the app" are all used synonymously.

People often use the term erroneously to refer to installations; therefore, "load the program" may also mean "install the program." See install program and open.

(2) To copy data or programs onto a drive.

(3) To insert a removable cartridge into a drive.

(4) To insert a flash drive into a USB port.

(5) In programming, to store data in a register.

(6) In performance measurement, the current use of a system as a percentage of total capacity.

(7) The flow of current through a circuit. The load is the amount of power used by electrical and electronic equipment.

(8) The volume of traffic in a network.

Copyright © 1981-2019 by The Computer Language Company Inc. All Rights reserved. THIS DEFINITION IS FOR PERSONAL USE ONLY. All other reproduction is strictly prohibited without permission from the publisher.