touchscreen gloves
(redirected from conductive gloves)
touchscreen gloves
Cold weather gloves that allow the user to tap smartphones and tablets. The capacitive screen requires current to flow between the device and the user's hand, and regular gloves hinder that transfer. However, touchscreen gloves contain a conductive material at the tip of the thumb and forefinger. See touchscreen.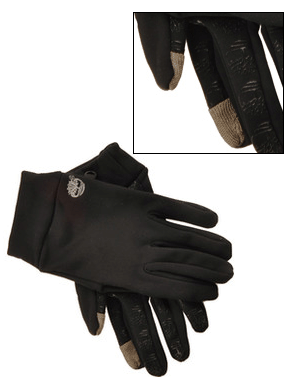 Thumb and Forefinger
The tip of thumb and forefinger are altered to allow conductivity as in these Timberland gloves. (Image courtesy of Timberland LLC, www.timberland.com)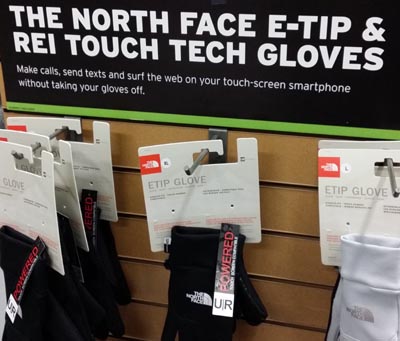 Especially For Sports
Considering REI sells all variety of sporting equipment, they would naturally have touchscreen gloves for the outdoor enthusiast.